Ok, so I signed up and posted an intro back over a year ago after lurking for a long time and being a member of RAMVA. I've been working my way back through the forum archives, reading everything I can so thanks to all of you for the knowledge you have shared. Anyway, my first idea was to tear into my '68 and make a baja, then I got seduced by volksrods and almost went that way, but as you know, life has a way of getting in the way and after a sputtering start over a year ago, nothing happened. After much thinking and soul-searching, I decided that eventhough a vrod would really look cool in my driveway, it isn't very practical nor is it what I really wanted to do in the first place. So, in a circular way, I'm starting what I started but didn't start last year. Confused yet? I am. What I have is a pretty rust-free '68 Beetle that I picked up several years ago for $1500 and drove as a DD for a year or so, then parked it cuz I wanted to have a project. I've stripped the interior, cut off the rear apron...and then stopped. Now it is time to get back to work. My plans are an all steel baja with more than a passing nod to the Emory baja but based on a '68 and not an oval. I might do things a bit differently but that is my goal, kind of a tribute car but kinda not. The biggest thing is I'm trying to do this on a VERY small budget. I'm not all that concerned about it because A) I built this from a basketcase for less than $400 including the cost of the bike: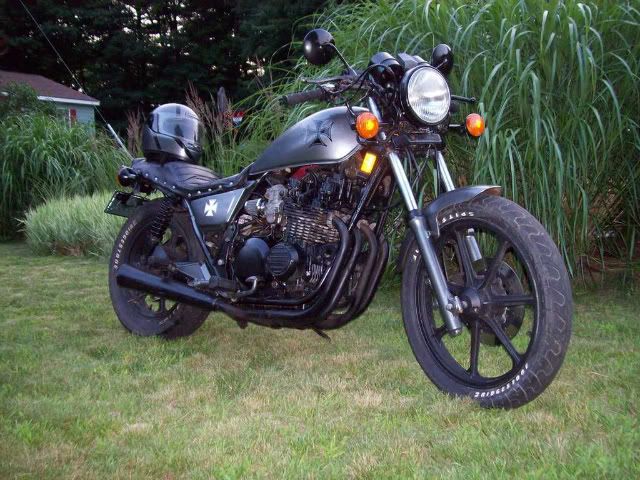 B) I'm a pretty good scrounger
and
C) I have low expectations:)
For now I will keep the 1500SP and just add the header I traded for some old fenders, it already has an ooooold Screamer kit on it. I'm building a DP for it when the $$ allow, I already have the longblock.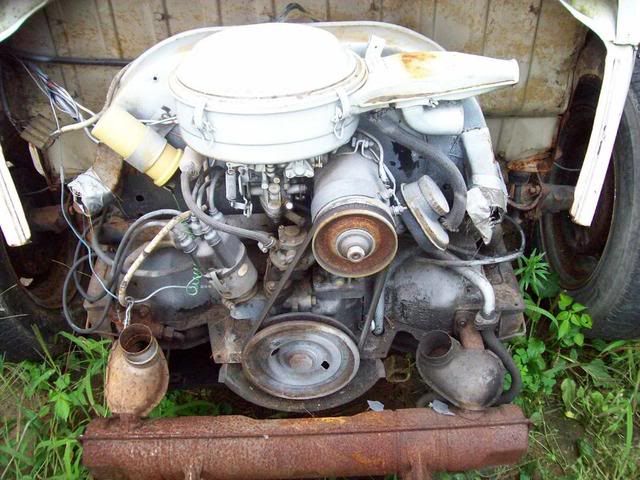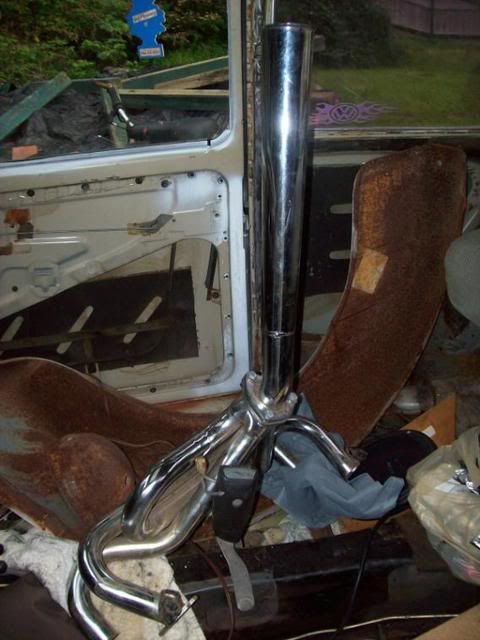 Basic interior with recovered stock seat for now, though I will invest in good 5pt harnesses and a couple of extinguishers, beyond that I'll just sorta wing it:)
I'm going to cut down the front like the Emory baja and use Super front fenders on the rear cut down. I have already cut the apron off though it is not quite as extreme as some and I want to run a partial decklid since I am hoping to use this year round as a woods buggy and commuter. I already have some new 7.5x15 Mickey Thompson tires for the front (free from a fellow VW guy) and am going to run some 225/75-R15s on the back left over from my son's Grand Cherokee. I'm going to make my own tree bars and front/rear cages, that should test my welding skills.
This is what I'm starting with: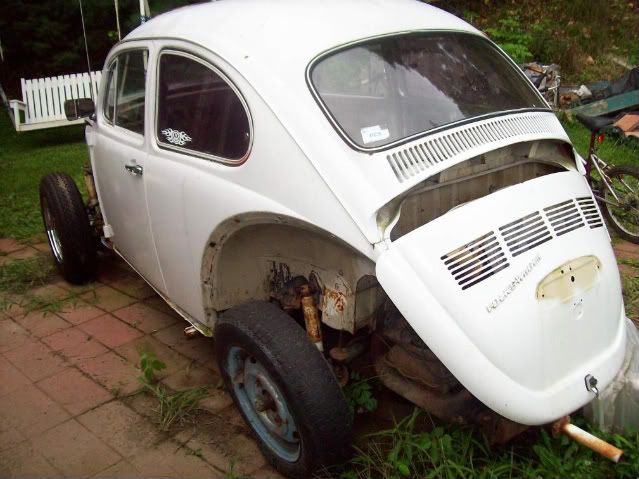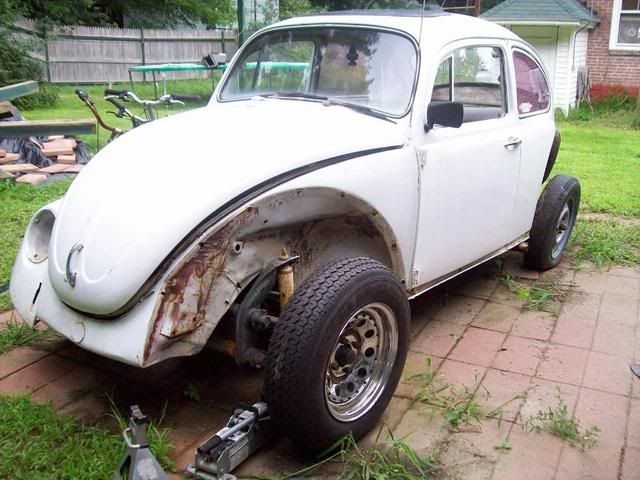 I figure if namelesswonder can stick it out and be on a budget, then I can too. With the cost of heating oil this year and living in New England, the budget for this build is going to be VERY SMALL, wish me luck![/img]