Posts: 3969
Joined: Fri Feb 07, 2003 12:01 am
AdminSteve wrote:Active Topics Fixed!
Thanks!
Gary
Turbo VW Sand Drag Buggy
2013 Polaris Ranger 4x4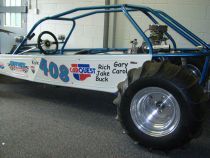 My Website
Shop Facebook Page
Posts: 7
Joined: Tue Oct 08, 2013 7:49 pm
doc wrote:The STF search function is not operating properly after the changeover. We're working to make the correction. Please use Google or similar until repairs are completed which will be announced here.

Thanks for your patience.

doc

6/26/11 - Long since fixed. But info below good as a backup. doc
I can't see any pictures on this site. Just little blue boxes, how can i fix this ?
Site Admin
Posts: 3570
Joined: Thu Mar 31, 2005 2:38 pm
Problem is on your end, I think. All looks normal here.

doc
Moderator
Posts: 17103
Joined: Sat Jul 01, 2006 6:47 pm
GoPro? Good idea to check suspension out.
Posts: 1087
Joined: Thu Jun 14, 2001 12:01 am
What's up with the search function? When I search a key word like "Weber" for example it will give me TONS of results if the results are in POSTS format. But if I want TOPICS format I get "Search found 0 matches"
Site Admin
Posts: 3570
Joined: Thu Mar 31, 2005 2:38 pm
i don't know. Will have to fool with it.
Posts: 17473
Joined: Mon Nov 13, 2006 10:17 pm
Max, "searching" is a very complicated subject. Just going on line for a seemingly singular subject often gets you into pages of similar or even re-asking the question in different subject mixes... a lot of it having to do with wording or word interpretation.
If you think about it... quite often the subject titles that are created to a singular/specific subject is one thing but that discussion, over time, can and does introduce different subjects heading in different directions but are still relevant to the original post. Over the years I have cross-referenced other posts in my subject post that are relevant to direction my original post was going rather than duplicating long subjects.
Another problem is the subject word can often mean one thing in a specific area/location but mean something completely different in other areas. At times I have worked with people from not only all over the world but all over the US and found out that things like the words used plus the body language; e.g., facial things and gestures that go with them can also make a difference in the search.
For instance; shock absorbers vs. dampeners or air-shocks (nitrogen gas) and air-shocks (that can be pressurized to the point of deadening the springs and a couple of other dangerous things) e.g., two different designs one being good and the other one you need to be very cautious with.
I remember one time years ago when a German engineer (on loan to the company I was working for) was given directions (in this case limitations) to a re-design he was given to do. He did a beautiful design (I didn't get to see it or the mockup of it but I was close enough to hear what was being said) and the company who did a great job in doing the mockup but, in the end, couldn't build the design quick enough nor to the quantity of them needed per airplane in a time frame to fill the company I worked for's needs (a lot of dialogue/discussion was involved).
At the time I was assigned to an English engineer who told me that the instructions (words used) too the engineer did not have the specific "hand gestures" that were needed to put limits on the engineer's design (none of us knew this). When the clarification was in place the design changed things a lot and the end redesign was very good from what I understood.
Nothing in life is easy!


Lee
Site Admin
Posts: 3570
Joined: Thu Mar 31, 2005 2:38 pm
My immediate experience is the same as LCJ. Putting a dot in the Topics circle, seems to throw search off. Understand, I didn't say I'd fix it, but I will investigate a little. Search on the PhpBB software has always been a little hinky.