OK,
This looks like a good place to post some of my old cars and the latest.
Just the pictures and then I will add comments.
No special order but the timing will range from 1978 to 2007.
Pank in 1979 with T1 and 911 heads. Best Et NA 10.14 s on the 1/4.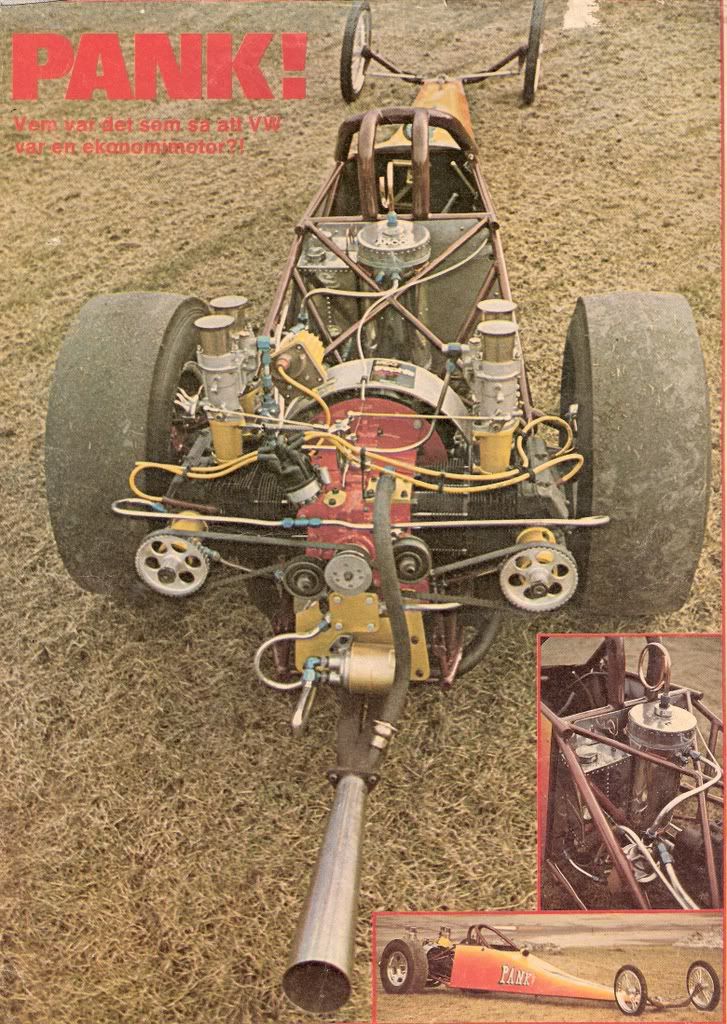 When I see this picture I think (of Kicki)....and how we loaded the dragster on the pickup bed. We hade very long ramps to back the dragster up towards the cabin. Then we had the ramps lifted and bolted down on to the bed. They stuck out 2.5 meters behind the bed. Did it look funny? Well it was the way we did it all around Sweden and Germany for 10 races each season. Worked well and it was 100% ACVW. I also see the cables for the remote starter. We had no starter onboard as it was legal at the time. Furthermore I see the small connection up front on the front axle. It was our drysump oilheater built out an airplane water percolator. Good idea in cold Sweden. Pretty advanced for 1979
Same dragster but now in 1991, borrowed engine from Mats Herrlander 2332 cc and 230 + hp. 6.7 s on 1/8 with wildly slipping street tires.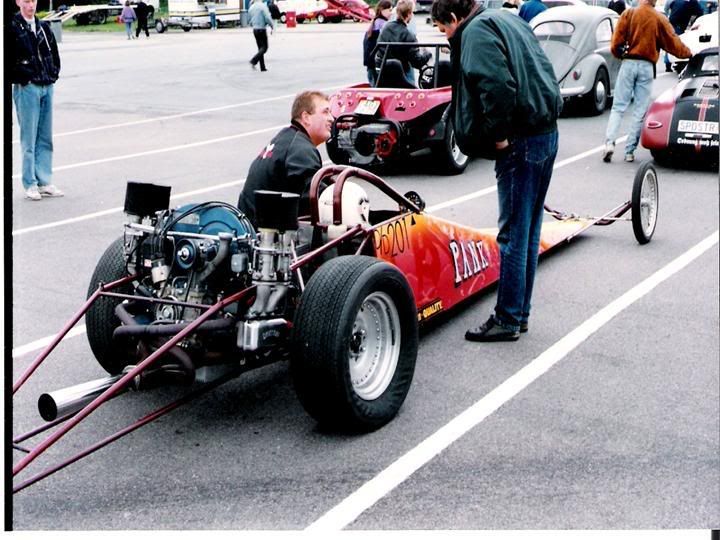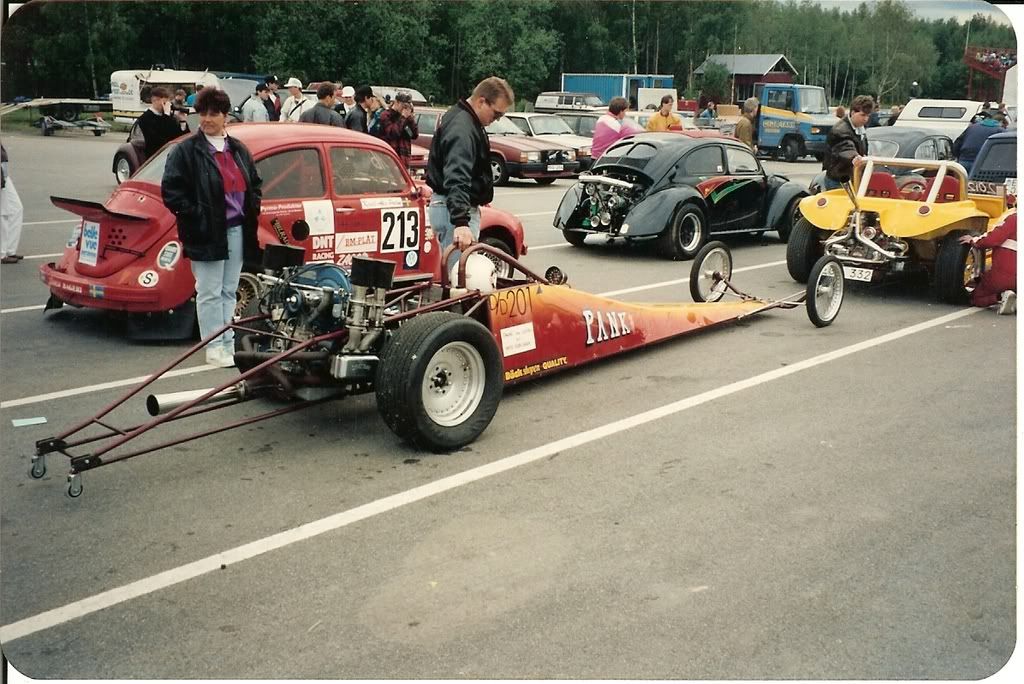 This is a Honda 1232 cc dragster with a supercharger on it and the link to a VW is that it had a 002 bus gearbox mounted with the engine midway. So in fact the gearbox ran in wrong direction....! Do not try that. It was not a good idea. In fact I rebuilt that car for after the third testrun when I had a severe chassis failure and I will not tell you more. It was anyway typical to test something that was not ready. I learned a little bit.
In the background our IH transporter with an aluminium airplane quality sleeper/transporter but it never got ready. The Jaguar did and was my daily driver for some years. I ran a ZZZ3 crate Chevy smallblock in it and a TH700. Nice ride.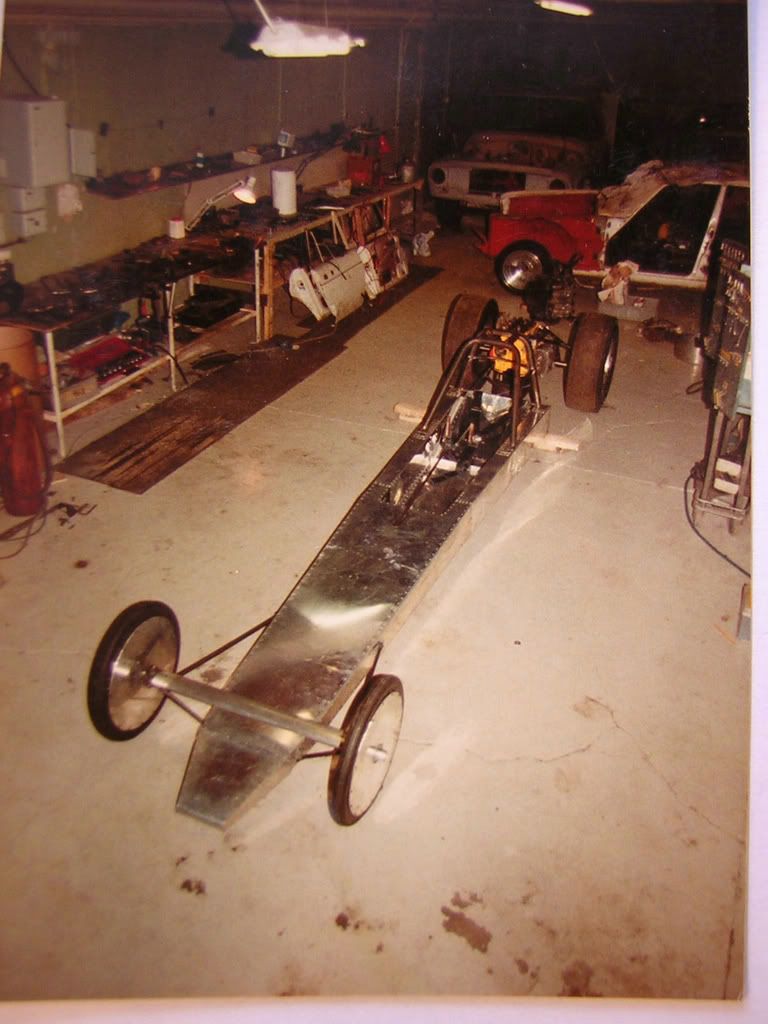 Car was 252 kg race ready without driver.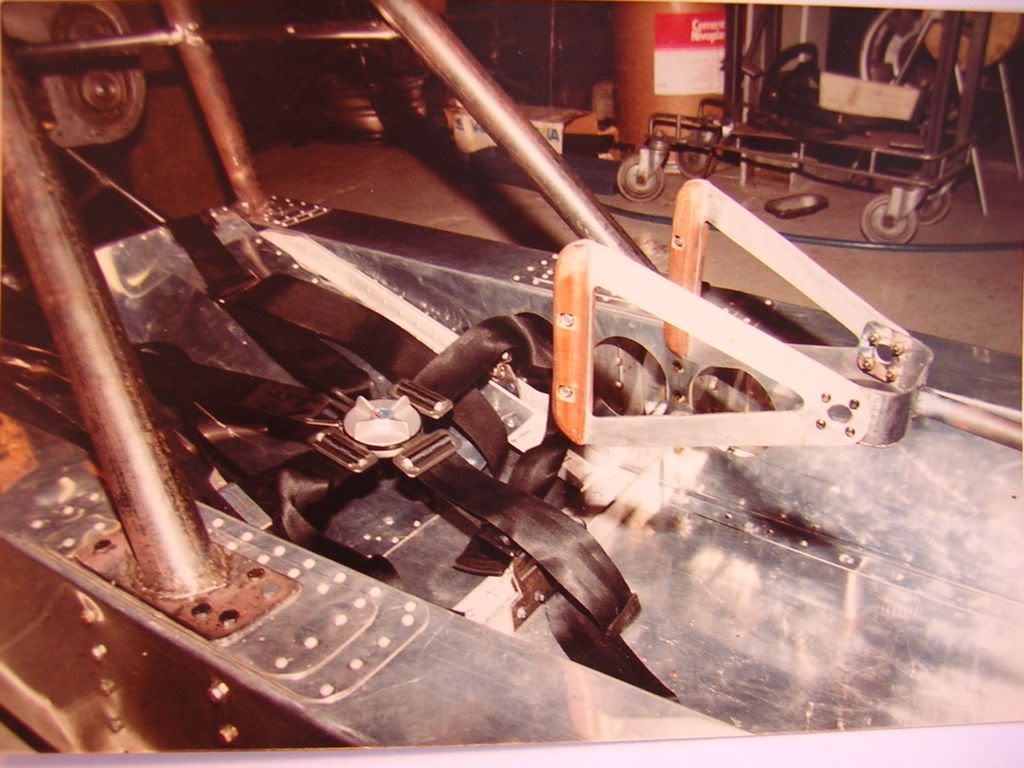 My 1967 beetle with a TIV, Scat split ports, DTA FI and an Autorotor S/C
Same 1967 beetle but here with several different engines or evolutions of engines. Top one from 1993 is the Pank dragster engine and Motec FI and a nice turbo located on the right side of the gearbox
Same 1967 last year ready to rest for some years. It has been my test bed for many contraptions. Most wild one was when I decided to blow a turbo in to the SC....it worked for a while until I melt some expensive pistons.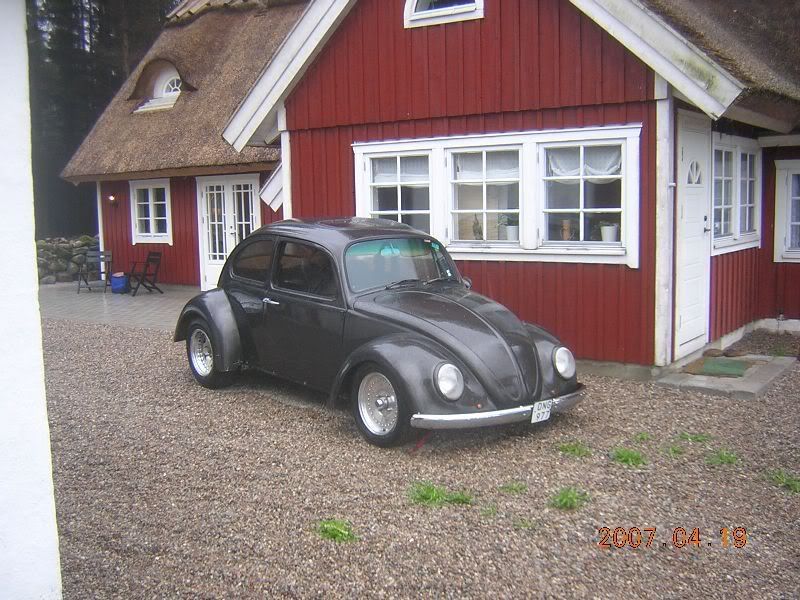 This is my recent car and project, "Blue Carbon". A street, drag and circle track racer.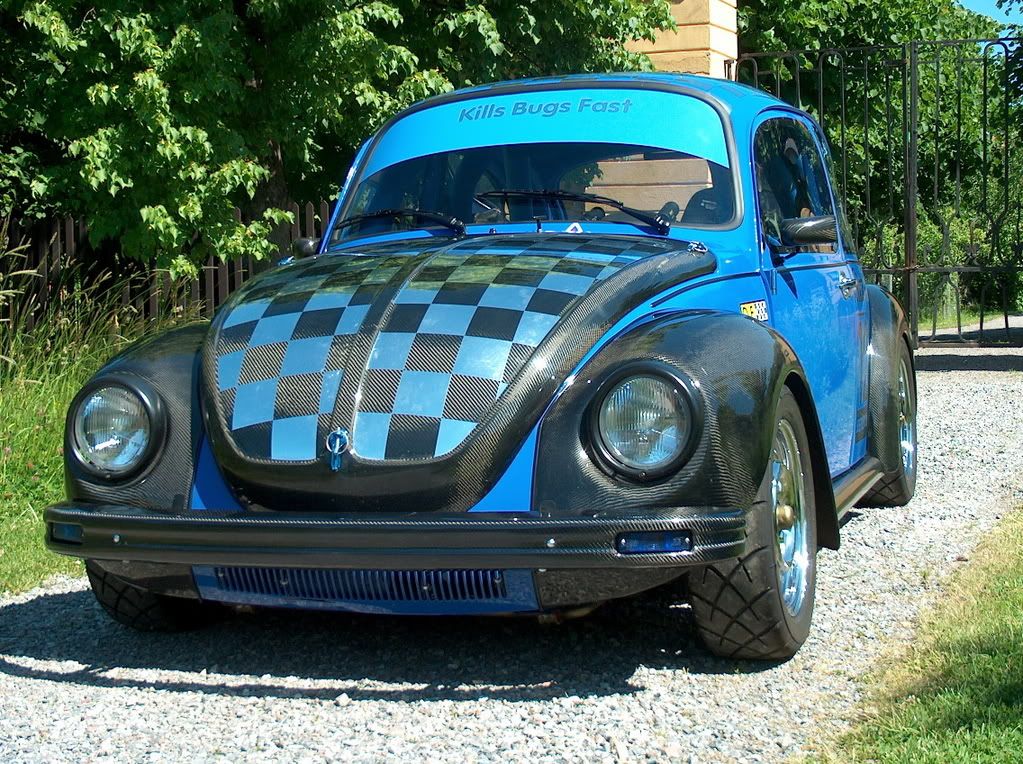 Again the 1967 but picture is from 1985. Supercharged TIV 82 stroke and 98 bore. Watercooled heads and open Nicasil cylinders.
My 1958 beetle. Here as it was early eighties.
This is the same 1958 beetle as it looked when it was really a showpiece but at the time not mine. The year is probably 1979. As you can see it is prior to the top chop. Current owner after many switches is famous Udo Becker in Germany. He runs mid 10 s on the quarter.