I have been lurking in the background for years. I thought it was time that I show what I have been working on for the past three going on four years. I started off into the world of germanlook about seven years ago with a 1974 Superbeetle that I had such big plans for. I gathered parts for car while I used it as my daily driver. I had Kerscher adjustable struts, Momo steering wheel, several autometer gauges, Tar-ox 6 piston disc brakes, CB Performance rear brakes, etc. All of these parts besides the struts pretty much sitting in the garage till I could take the Super off the road and do a complete makeover.
After losing a major contract my company suffered a variety of set backs, I had to sell the Superbeetle. A year goes by and back on solid ground I went in search of another Super, but I came across a 1963 that was just too good to pass on. Up until now all my research and parts gathering had been toward building a 74 Super GL, so now I had to sort of start over again. I found that if I switched to the later model balljoint front end and a I.R.S. I could use the parts that so far I had spent the most money on, the braking systems.
Now on to specs and Pics:
1970 original pan w/ one dime size hole in battery tray area, stripped, por-15 top and bottom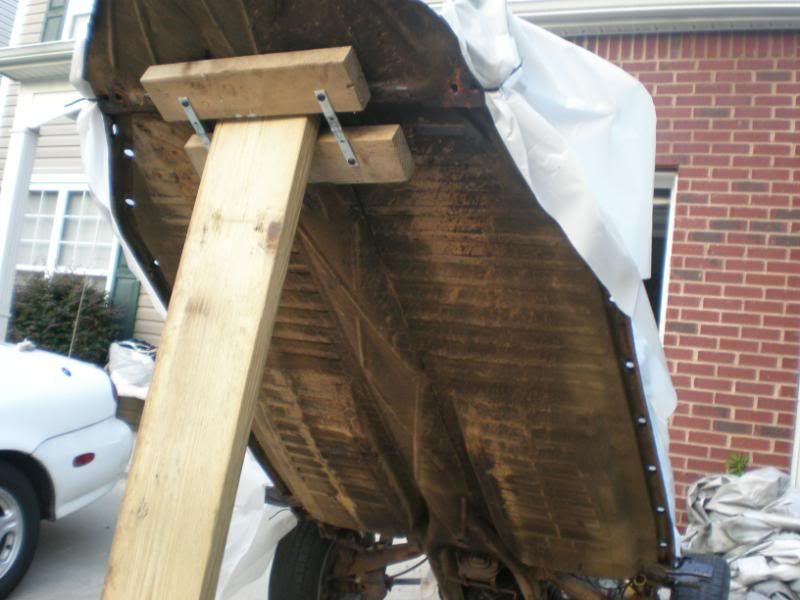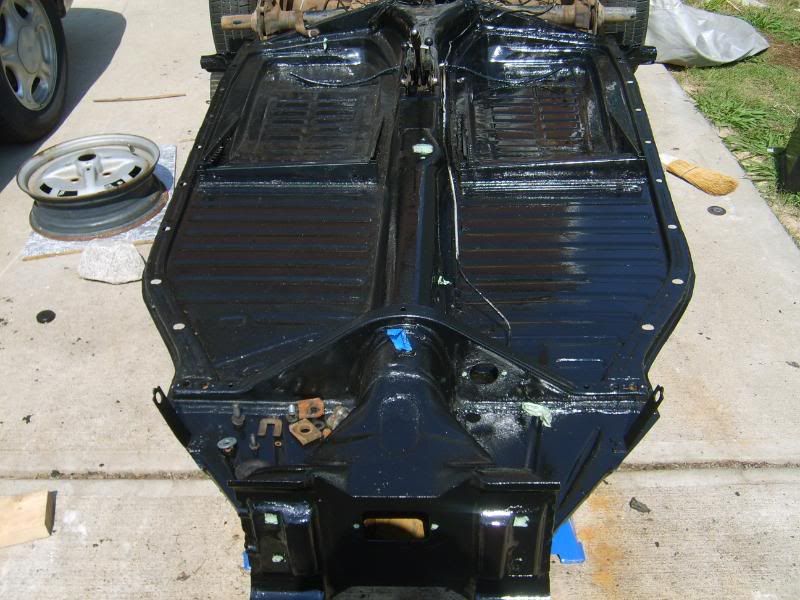 Bullet proof Front end:
4 in. narrowed beam from airkewld.com, then I added the steering damper mount and turn stop bracket from the original beam
Tar-ox 6 pistons disc brakes front drilled and stud to 4.5x5 at vdubengineering, then cryod,slotted and dimpled at frozenrotors,I painted the rotors, the calipers came in red, steel braided brake lines,new steering box,
Superduty narrowed tie rods from vdubengineering, new tie rod ends, and new lowered balljoints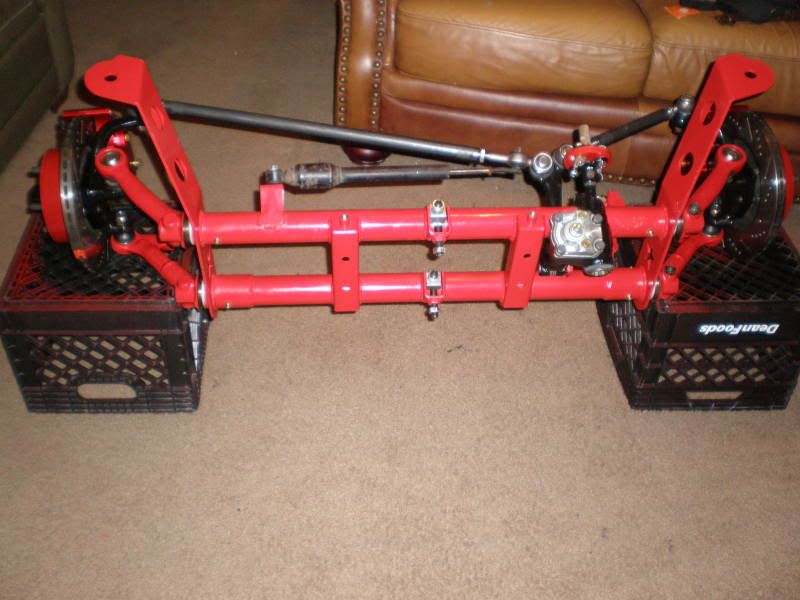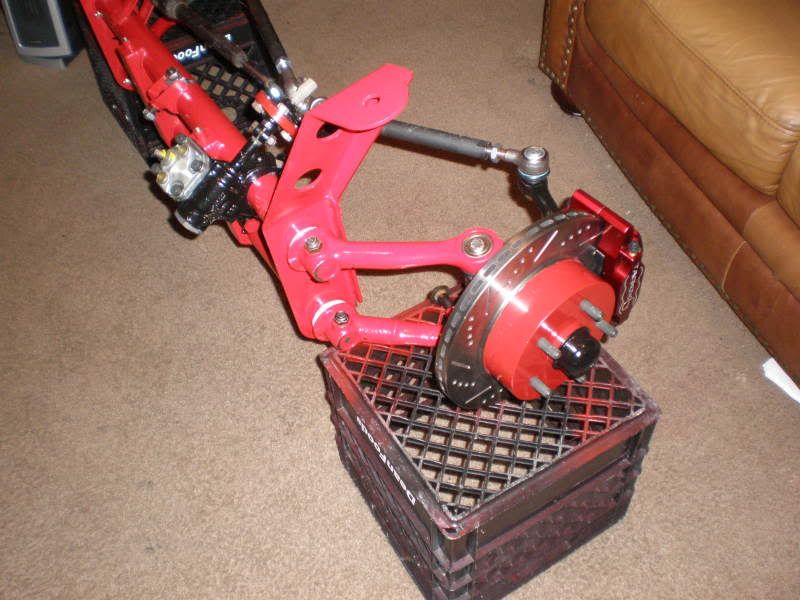 Rear end:
Reconditioned and painted stock trailing arms, all rubber replaced with urethane
Cb performance rear disc brake, drilled and stud at vdubengineering, then cryod,slotted and dimpled at frozenrotors, I painted the calipers and rotors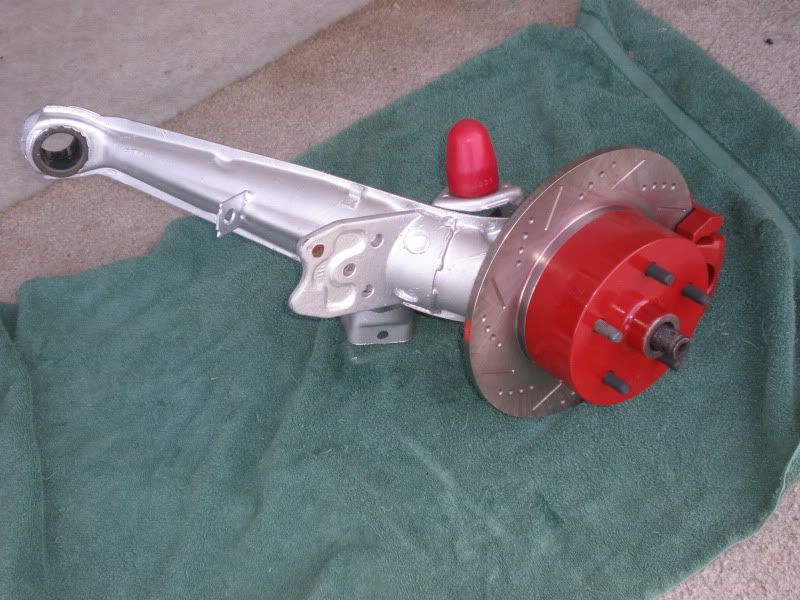 Wheels and tires:
D'vinci Attivo's front 18x7.5, ET.43mm, 215/35/18, rear 19x9.5 ET. 30mm, 265/30/19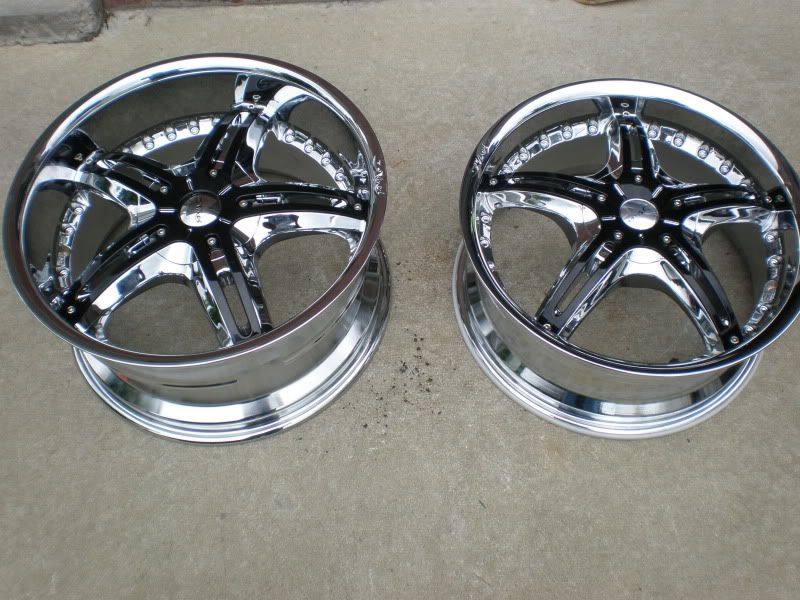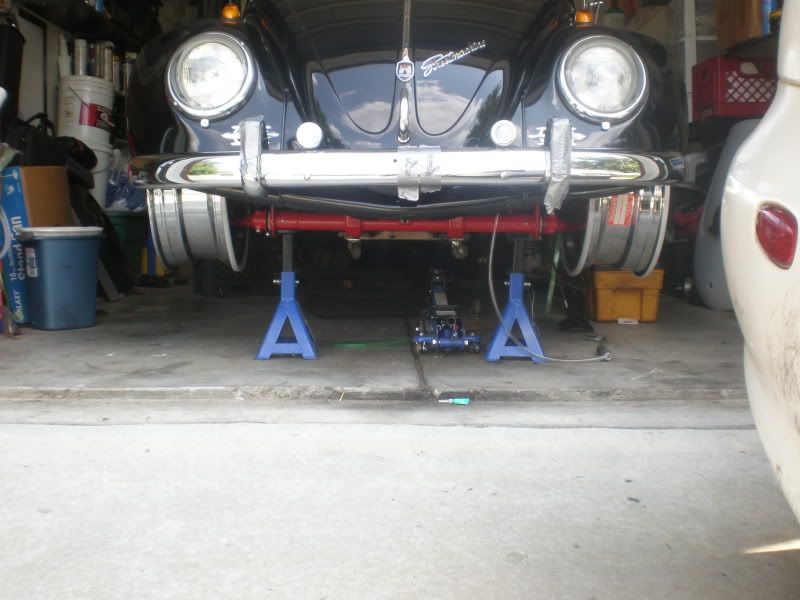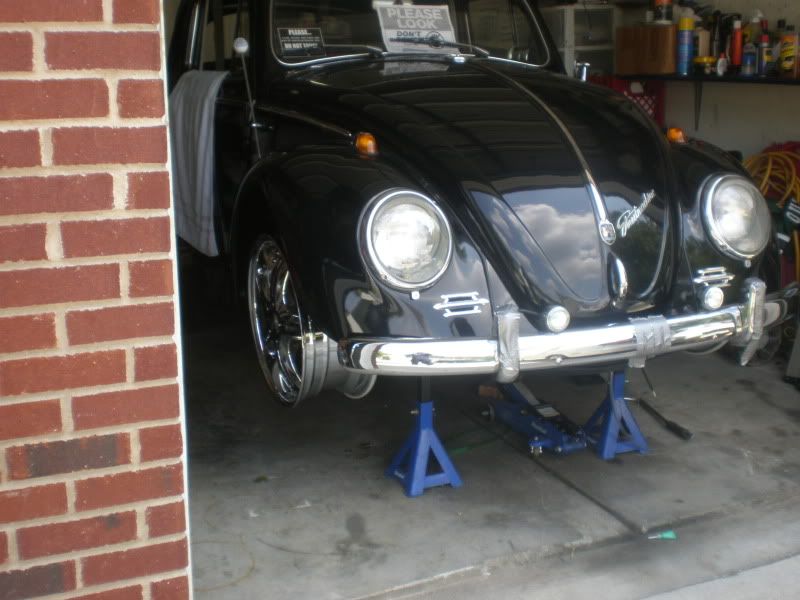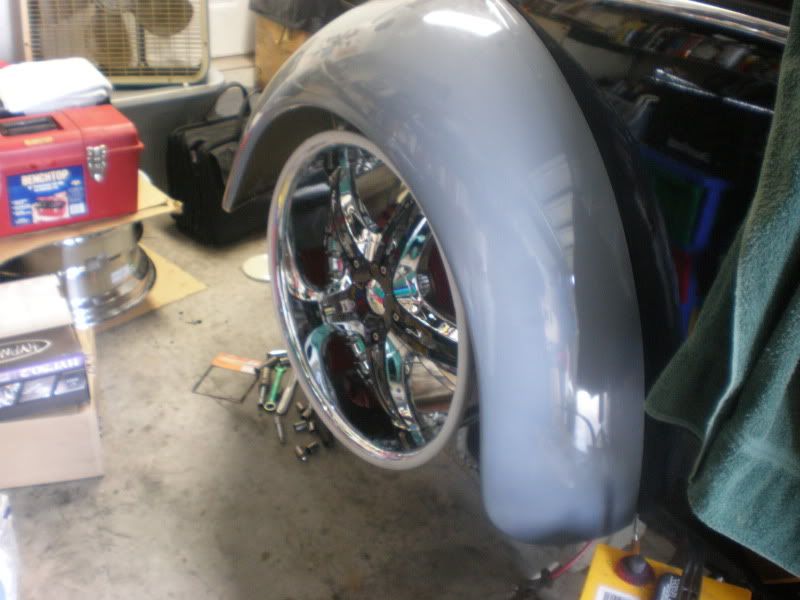 Interior: Momo steering wheel, AutoMeter UltraLight II gauges.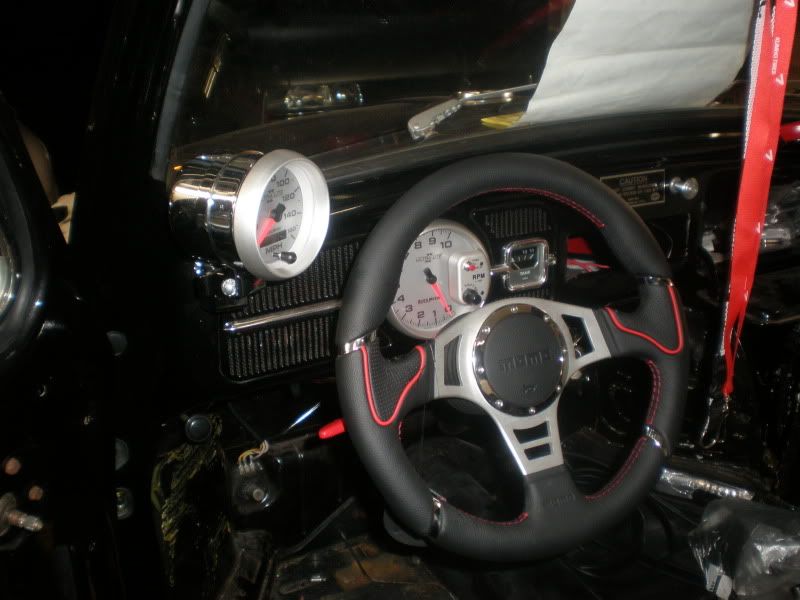 Soon to come: I really like the new Stealth seat by Scat series 1615. Check it out!
http://www.procarbyscat.com/new_releases/stealth.html
The only major change to the body was to add 3 in wider fenders from CCC. I had to redrill new holes in the bumper bracket in order to slide the bumpers rearward 40mm. I wanted big fenders and a rear bumper. This also cleared up some clearance issues I was having with the W decklid that Im using. Other changes were very minor such as script emblem on hood from volkswagen to street machince, fog lights, etc. By the way the car has a factory 3 fold ragtop, sorry none of the pics show it. The cover is black canvas.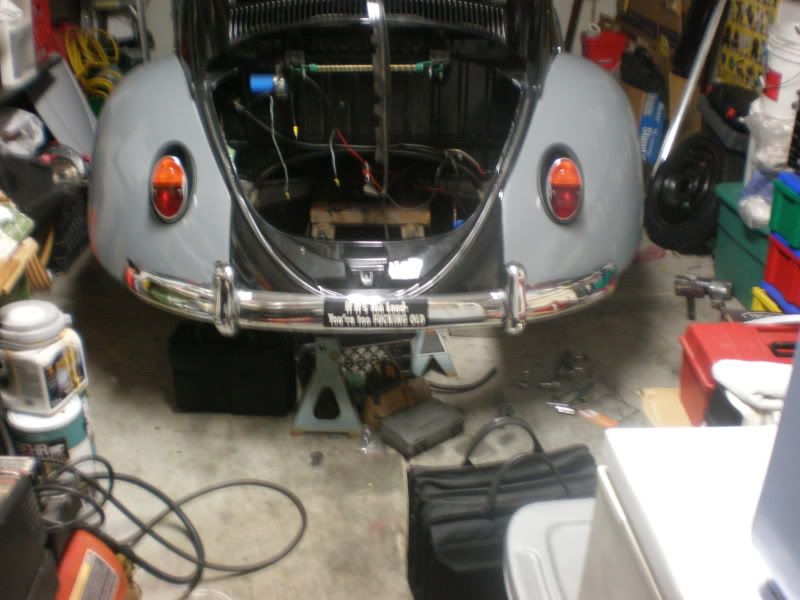 Engine: Right now all I know is that it will be a 2 ltr. plus aircooled vw. Type 1 or 4 is still up in the air. Dream engine is a Type 4 2563cc. Go big or go home. But I haven't hit the lotto yet.
I put together a slide show of the build so far. Check it out. Dial up user beware, file is not small. High speed user are up and running in now time.
http://s11.photobucket.com/albums/a185/ ... 7e80ce.pbr
Slideshow down for now.

Will be back up soon!