Here is my past build --
Back in the late 70's and early 80's these little Fiats terrorized G/gas and H/gas classes with Porsche motors and they asshanded many a V-8 during that time. The NHRA even made a rule to outlaw them by requiring a vehicle to have the same make motor as body to be under 85 inches in wheel base.
I always loved these little cars and when I found one rusting away in a backyard, I knew I had found a project -- - Back halfing a
Fiat
600 with VW trans and motor
OK OK -- here is where we started at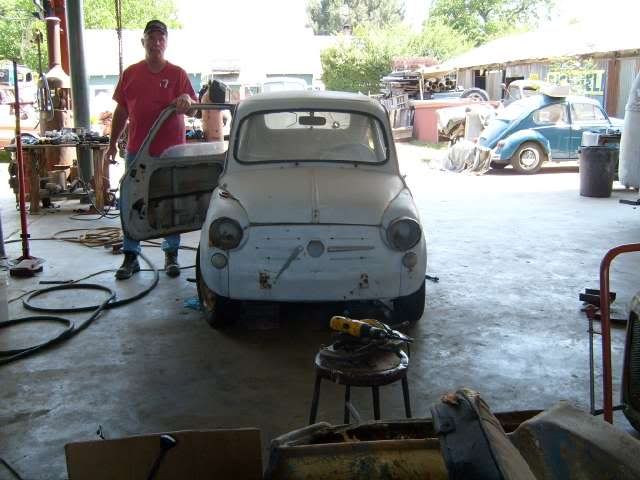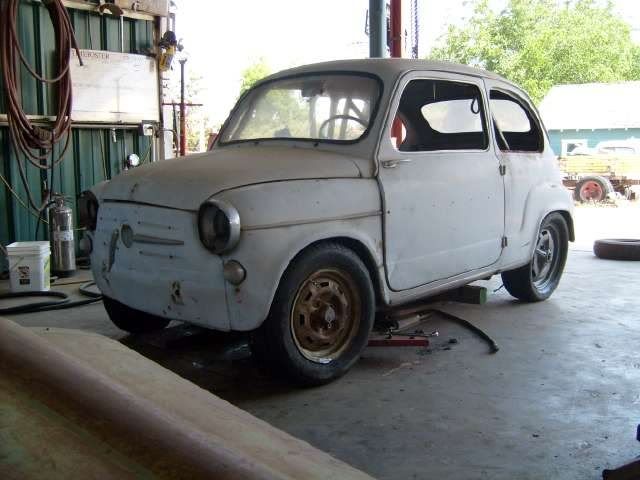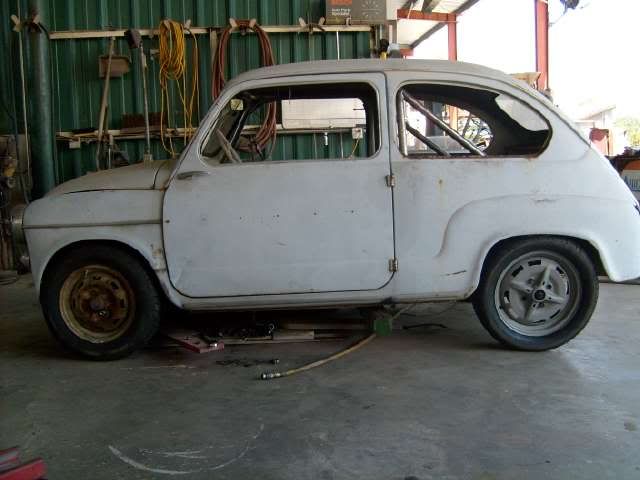 Then we were trying to decide what engine needed to be in this thing. I was wanting haul butt -- but the Money was tight. My buddy suggested this motor
just kidding this motor is in his Hudson Hornet -- cool huh???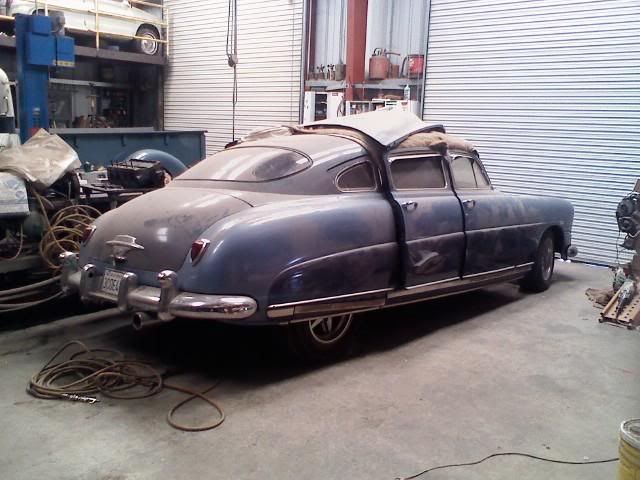 Well, I had this 65 Fairlane that I hated and another friend loved the car and he had a big type IV motor so we traded and the
Fiat
ended up looking something like this
Well -- -- This motor lasted for a while and we were hauling butt with it
BUT -- It just wasn't fast enough -- I kind of like fast things ( like this old bike of mine)
and this wasn't hacking it -- so the decision was made to go turbo. Well the guy who I got the type IV from -- now wanted the motor back because we had it running good and He offered to paint and fix the body work/RUST and this sounded like a deal and he even threw in a 2110 motor--so here we go again.
The motor was put in the car and then taken down to Tom Face at Scotty's Mufflers in San Bernardino for one of his custom Turbo systems with parts from AJ Sims lowbugget.com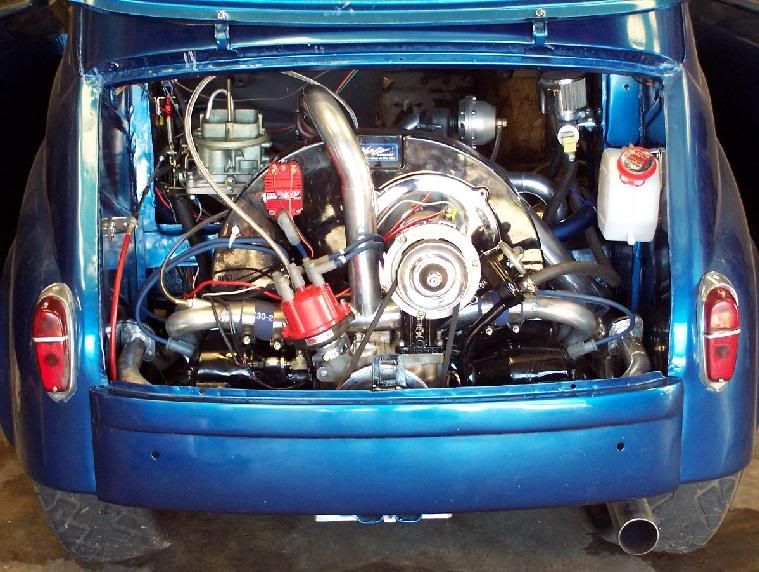 Oh and it was painted at the same time
Some rims and we are done
Now were are talking hauling ass