Well I never really started a build thread over here. And since I have some work coming up on the baja (a beam swap and new seats) I figured I would post one.
But to start out, I got the bug as a full bodied sedan, and the fiberglass kit from my uncle for $400 which was basically what he paid for the baja kit. The front end was smashed in an accident and was pounded back (mostly) straight. What wasnt straight was filled with massive amounts of bondo. Thankfully it all got cut off to put on the glass. Well I have a bunch of pictures of the progress, and I know you all like pictures so Ill let them do the talking.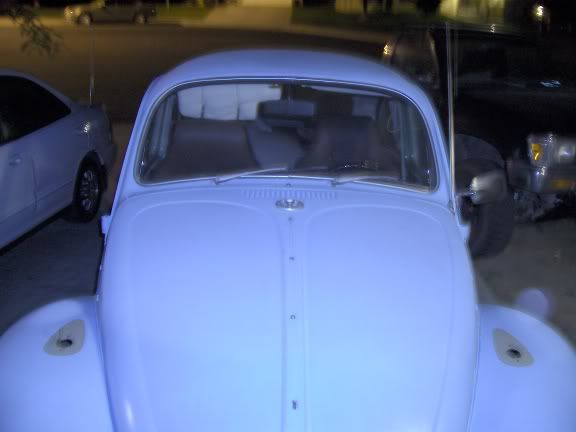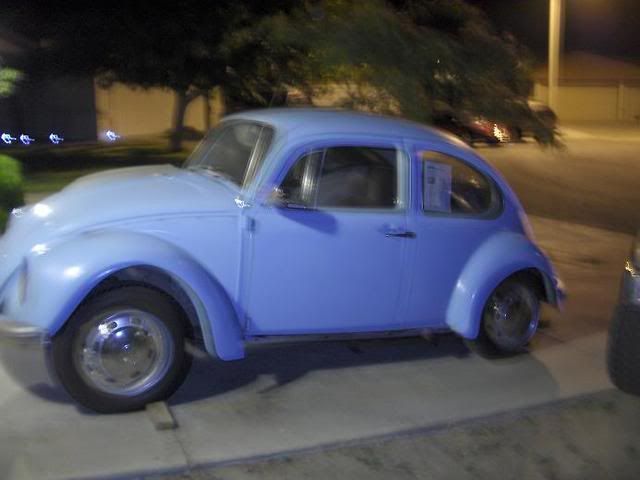 after cutting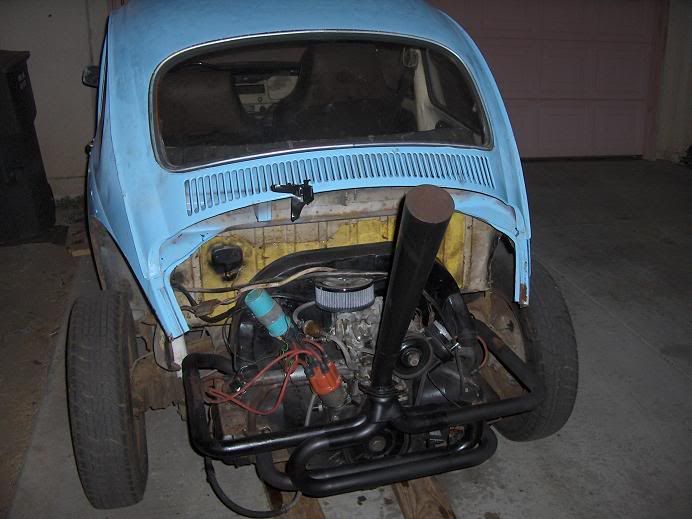 getting all the glass fit
I mounted the bumpers and added the light bar with 2 100w and 2 55w lights.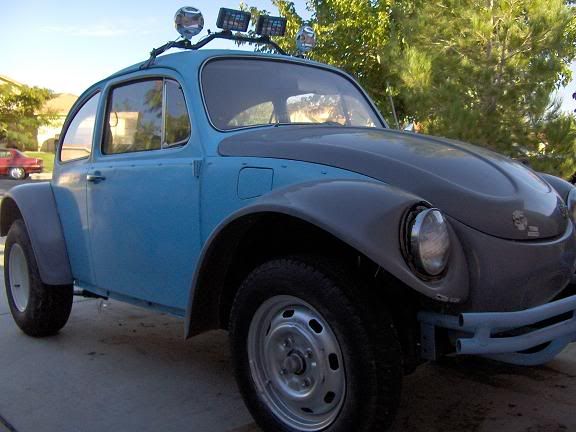 originally I was going to paint everything light blue to just match the color the car was already, but later decided to just black everything out.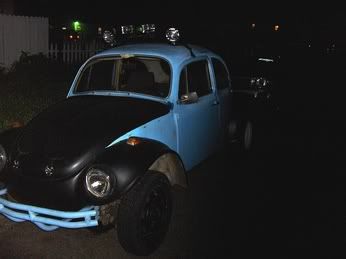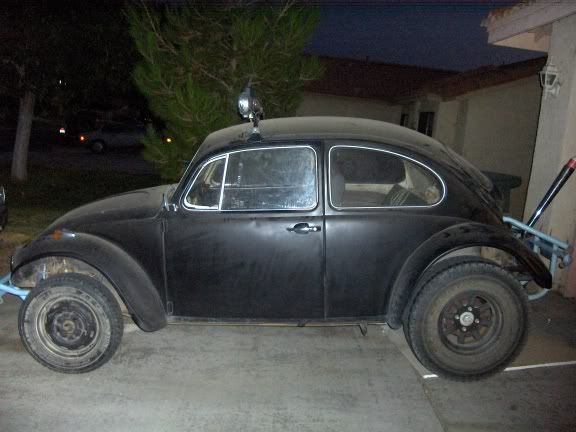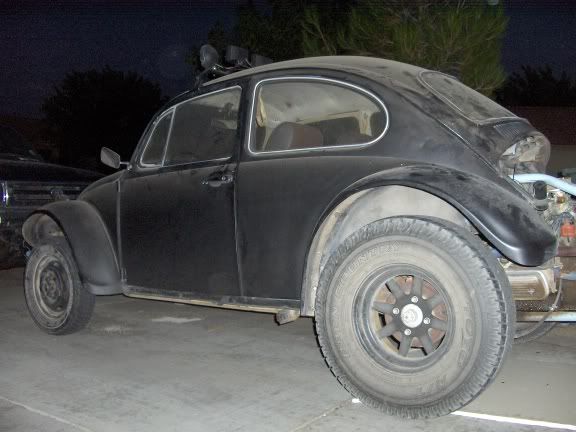 A while later I got a 4 point roll bar for free so im going to use it for now until I can afford to either add on or replace it with a full cage.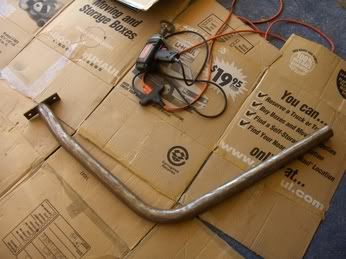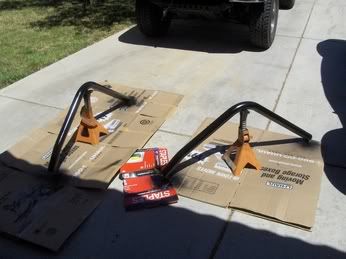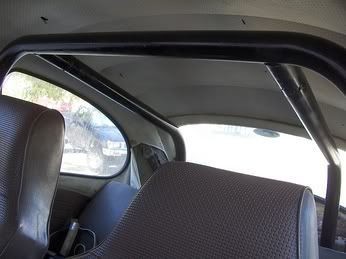 also painted the bumpers and added a work light/reverse light onto the rear cage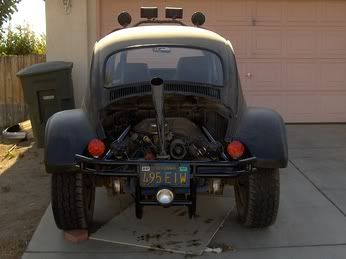 I got a new beam with adjusters in it for free along with some steel wheels from getdone (clint, not sure if hes on STF or not). Hopefully the swap will happen tomorrow.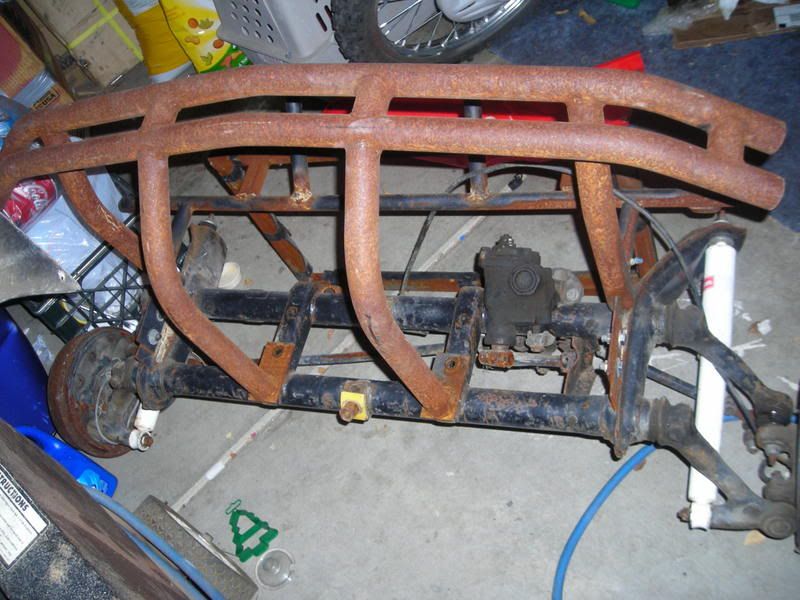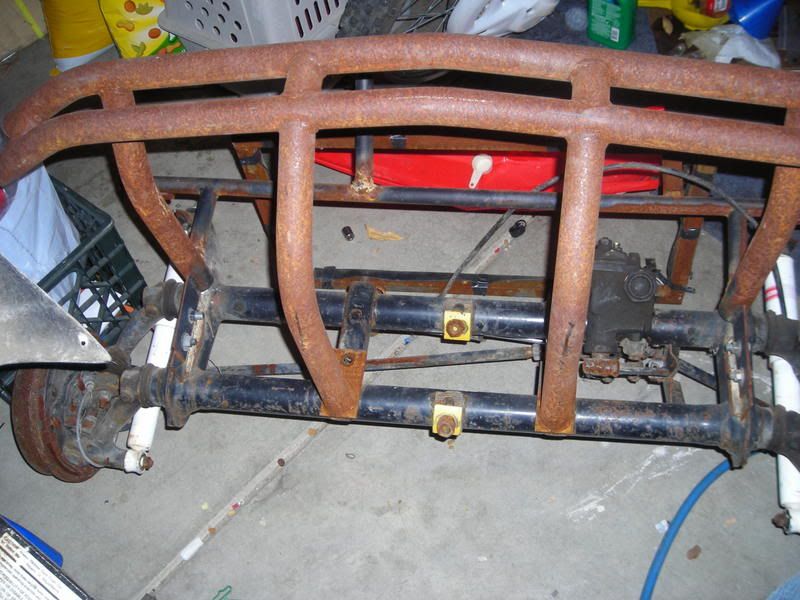 I also got some seats for christmas from my uncle. They will go in as soon as I get some seat mounts ordered.