Hello all, I'm still reasonably new here. On Oct of 2013, I bought this 1974 Beetle off my manager's husband. It had been sitting for roughly 10 years, a couple years outside, then rest in the garage. Thanks to California's wonderful weather, and no snow it is a solid car minus one bad patch of rust. I paid a whopping $650 for it. It's my first real project car ( I drive a 03 Wrangler that gets built up as I go). My plan is to drop it 2.5", and work on it while I drive to and from work (currently a 1 mile drive!). My goal in the end is to have a solid, reliable and damn good looking Bug I can take on road-trips with my brother and just enjoy life in.
Things I have done since having it towed.
Propped up on jack-stands, front and rear.
Rebuilt stock carburetor.
Gutted 95% of the interior (some carpet left behind rear seat).
Rebuilt driver's side rear drum.
Working on passenger's side rear drum.
Replaced both E-brake cables.
Replaces E-brake handle.
Bought a generic Oreilly's brand reclining, "Race" style seat.
Gutted the trunk.
Emptied out 10 year old gas.
Found out it has a EMPI shifter, and Grant steering wheel.
Ordered in a bunch of new parts.
1. New TREs
2. New upper and lower ball-joints
3. New front and rear shocks.
4. New drums, and all new brake shoes,wheel cylinders, drum hardware kit...
5. Front brake disc conversion kit, drop kit of 2.5"
6. New trunk lower and upper latches and trunk release handle, and trunk release cable. (current is a pair of vise grips, lol)
Plan:
My ultimate plan is a dropped (2.5" front, 2-2.5" rear). 2-tone paint job, black (might go flat black) with a sublime pearl green on the lower doors, and part behind the doors plus accents inside the cab. Will keep the stock motor and put on some upgraded ignition components. Will insulate the cab, then carpet all over. New headliner. New stereo, 12" sub, speakers in the kicker panels, speakers behind the rear seat. Make customer mounting box for aftermarket stereo to mount under the dash...
Pics are in no particular order, I will do my best to keep this updated with new pics as I go:
At my grandma's house (moved into the backyard later on)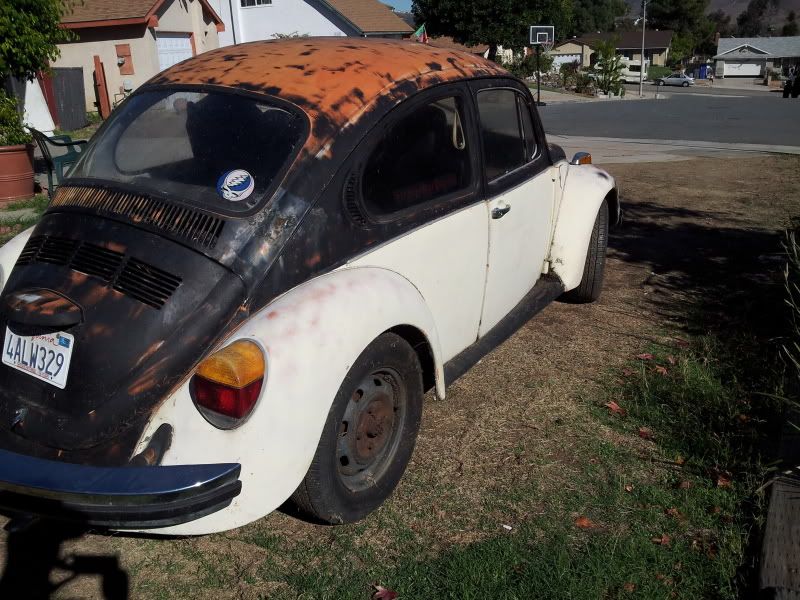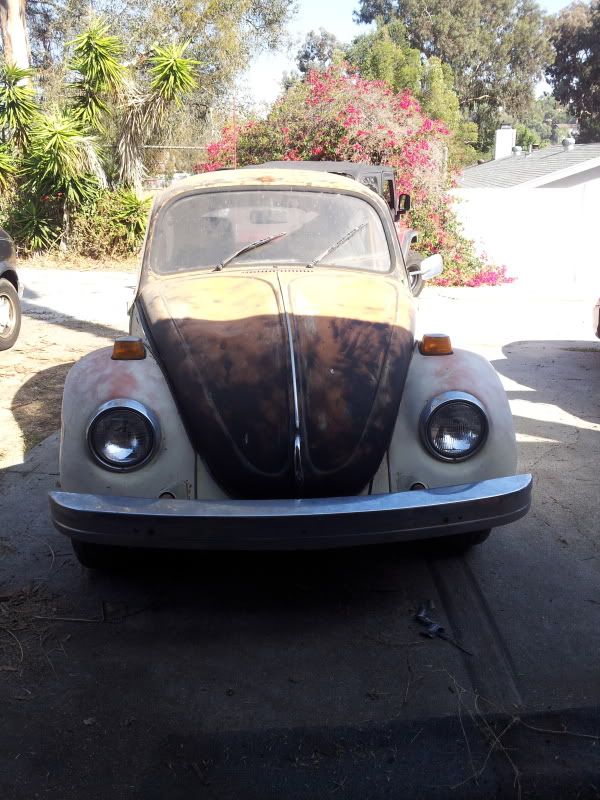 Gutted Interior:
More to come as they are uploaded into my Photobucket.