10s bug for sale
Posted: Wed Jul 12, 2017 2:04 am
*4.2L audi engine with custom double muffler 2x3" exhaust and with new 500cc HighZ injectors
*Megasquirt 2v3 engine management system with launch control, table switch, fan and N2O control
*New Vems afres Tiny wideband kit with programmable gauge.
*Nitrous kit with 10Lb bottle, pressure gauge and dry nozzle.
*Fresh 24x10x15 MT Drag slicks rear and it will get correct frontrunners in a week.
*Custom flywheel with 3 puck ceramic disc and 1000kg pressure plate and throw out bearing
*6 speed manual trans with custom links for cables and custom adapter for hydraulic bearing
* 2inch narrowed and 2 inch rised adjustable front beam with diskbrakes and uniball steering
* custom rear axle. Tubular double A arms on uniballs, diskbrakes ,adjustable antisquat and toe in.
*QA1 Rear shocks with truely independent adjustable compression and rebound
* Chopped 69 body with split front window, rollbar and totally customized rear end.
* Fiberglass front end with hood and 2 inch widened fenders
*Fiberglass rear end with engine lid and 6 inch widened fenders
* Sparco bucketseat with Sparco 5 point seatbelts.
* Custom alloy fuelcell, coolant radiator, coolant pipes and overflow can
*Pulls to mid 11s without nos and to 10s with little shot with no problems. With bigger shot and wheelybars the beginning of 10s would not be a problem.
* Price 14900€
Location: Estonia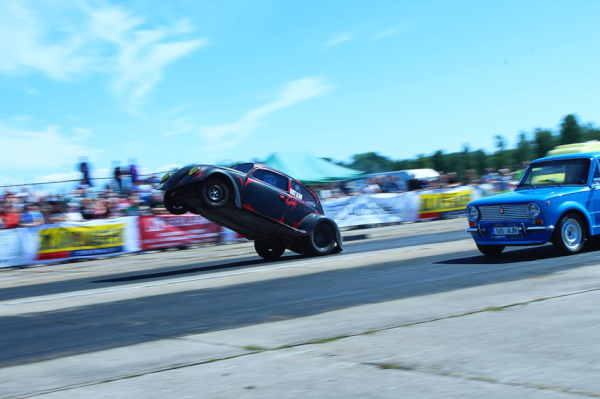 You can look some extra pics here:
http://foorum.turboclub.ee/viewtopic.ph ... &start=375
When My asking price looks too high you can make me an offer...maybe we can do something