Posts: 553
Joined: Thu Dec 17, 2009 9:50 pm
Location: Rogers, Ar.
Welcome Steve. Nice cars! I especially like your '45 Kubelwagen. Post some pics for us!
---
Posts: 4
Joined: Sun Jan 10, 2010 9:08 am
Hi again,
Please find attached a few further pics of my VW82
Cheers
Steve
Kidderminster, UK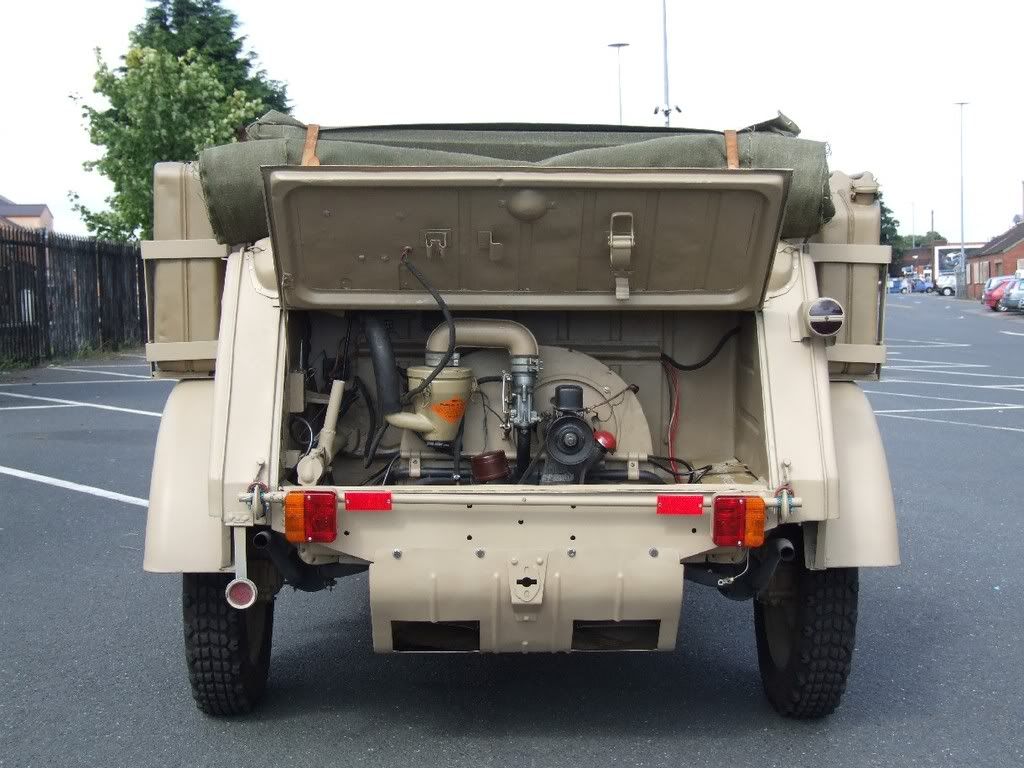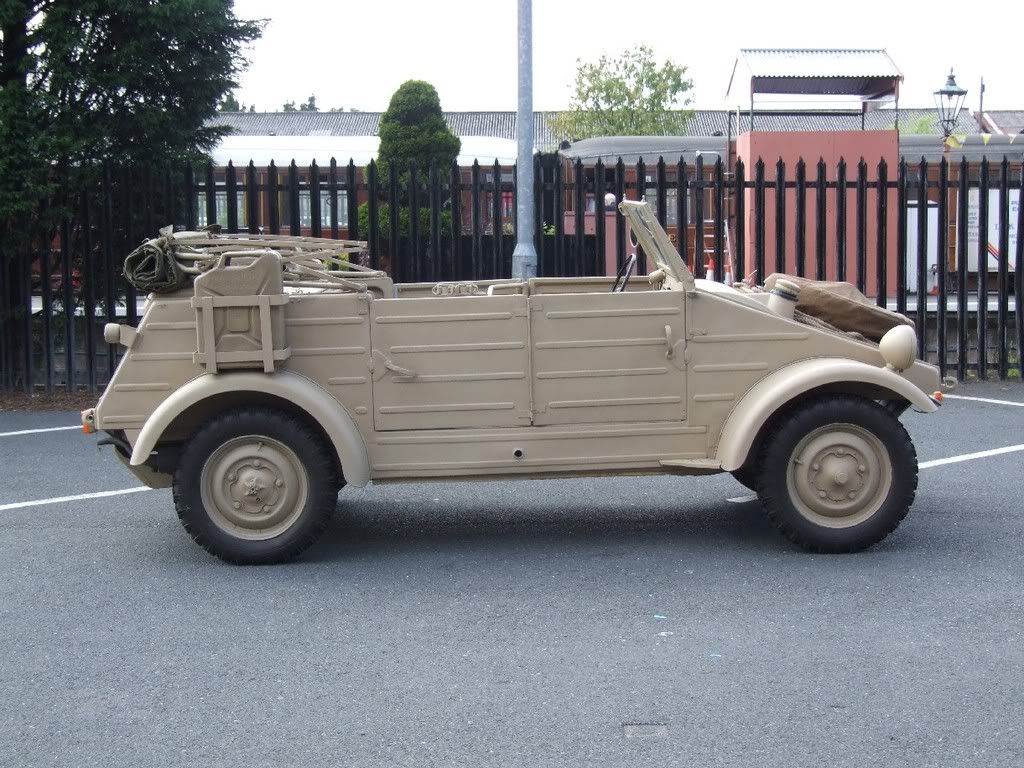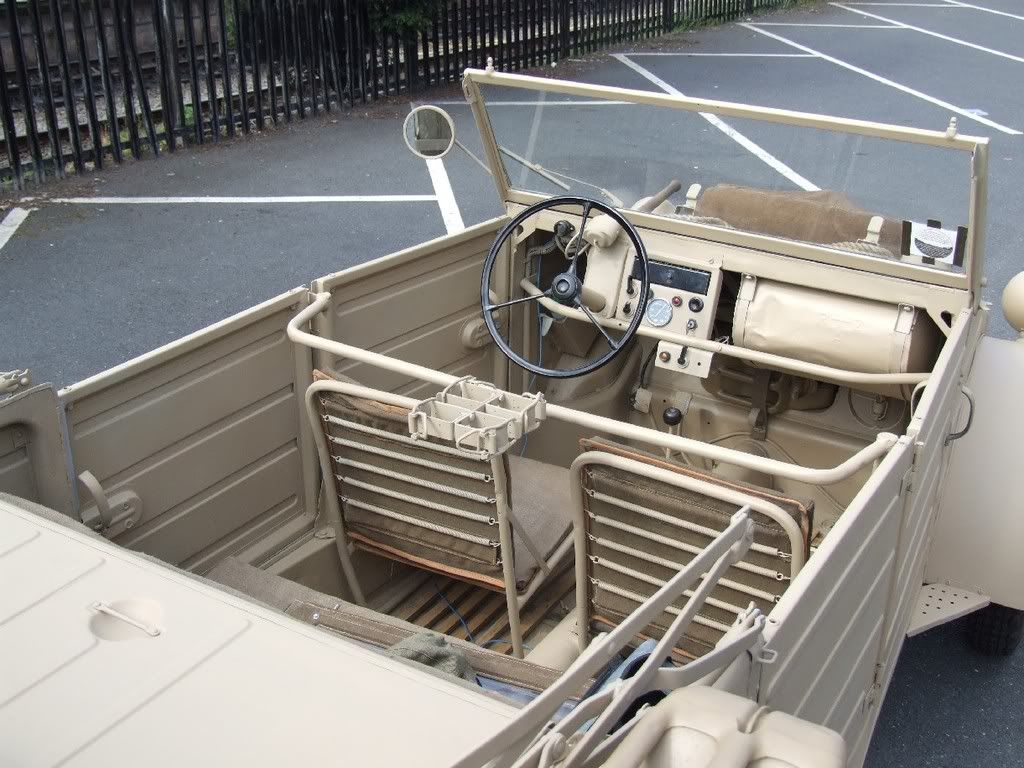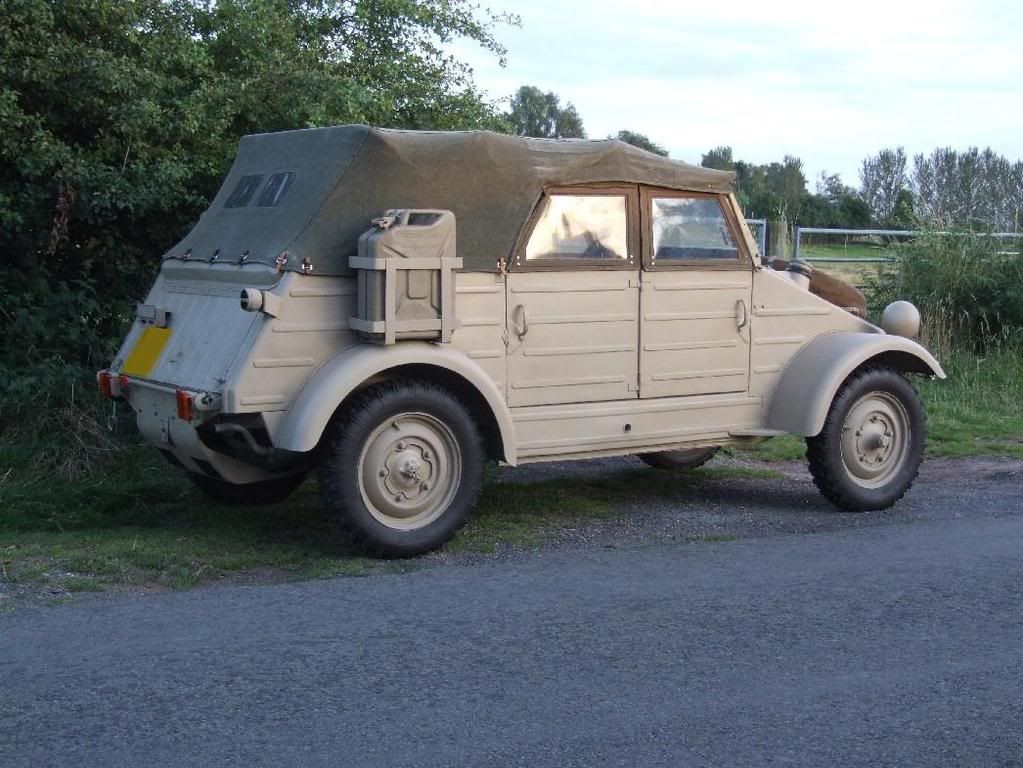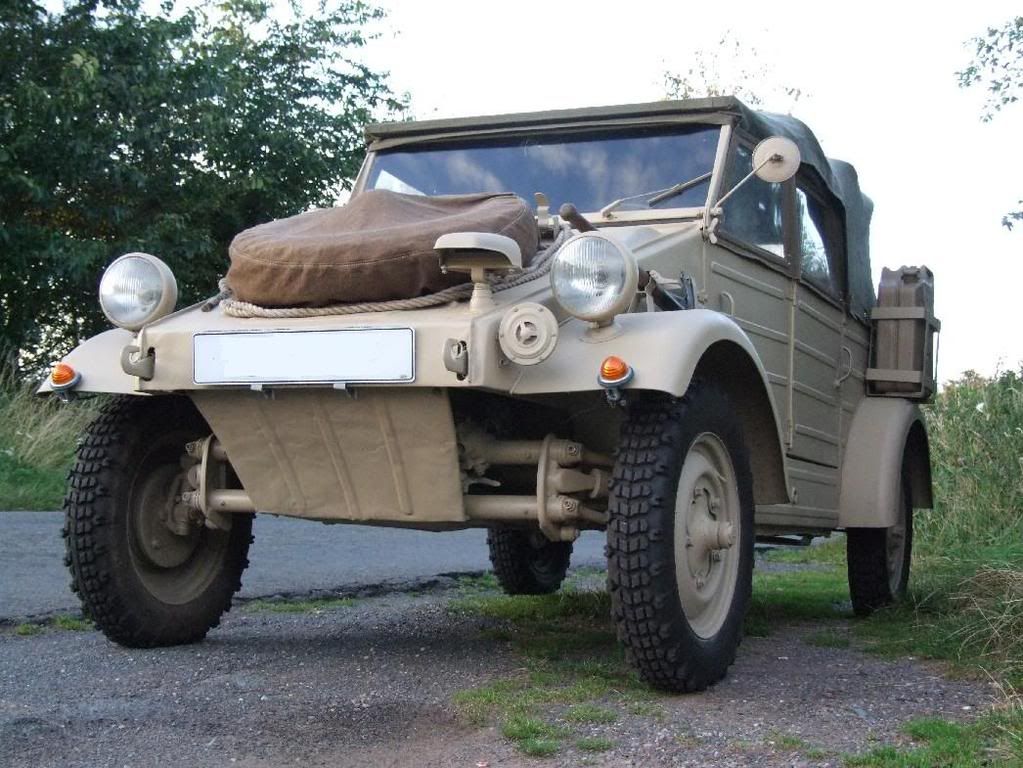 ---
Moderator
Posts: 14072
Joined: Sun Oct 23, 2005 8:14 pm
Location: Georgia near Savannah
Nice pics thanks for sharing, I bet that Thing turns some heads when you drive it.
Hot, humid air is less dense than cooler, drier air. This can allow a golf ball to fly through the air with greater ease, as there won't be as much resistance on the ball.
---
Posts: 553
Joined: Thu Dec 17, 2009 9:50 pm
Location: Rogers, Ar.
Awesome !
---
Posts: 1383
Joined: Sun Jan 05, 2003 3:01 am
Back in 2002 Ole Bob Ingman "The Thingman" was the most supreme moderator of this forum. Around 2003 or 04 Bob asked if I could help co-moderate. I hesitantly agreed (because of my respect for Ole Bob VW knowledge) Soon after that, Ole Bob had a bad health turn and asked me to take the moderator job. I was honored and hesitant all at the same time (as I knew I could never fill Ole Bob's shoes. Now it appears it is no longer my time to moderate this forum. I hope that I have been of some benefit to the VW Thing community here. I remain, Kubelmann (RoMTOC) and you will you will always find me: "Where The Wild Things Are"
---
Posts: 1383
Joined: Sun Jan 05, 2003 3:01 am
Bob Ingman wrote:Been wondering when this forum would happen. Been gone 5 days and what do you know a 181 forum.
Let me introduce myself. I`m Bob Ingman . I live in Thorne Bay Alaska. I have a 73 thing soft top with T-4 power which I recently converted. I have ultra wheels with 3 1/2' fronts mounted with 215/75R/ 15 tires. At the rear I have 7" wheels mounted with 235/75R/ 15 tires. Hankook 6 ply all around. The rear is raised by 2 clicls on the inside and the front with coil over shocks. I`ve just added a tubular front bumber and fresh Gun Metal Grey paint. My next step is the addition of alunimum diamond plate running boards. Really they are mud flaps because the tires spray mud on the sides of the car
clouding my curtains. There is no pavement on the island where I live so it is basically an off road car.
I`ve been on the off-road forum mostly for this reason but am guessing I`ll be over here a lot now as well. Have spent a lot of time on rhe type4rum as well but now that my conversion is complete I dont need to be over there anymore.
Good to get the thingers here . I`m in a couple of online thing groups so ill tell the guys about this to expamd our collective knowlege. Good luck Bob
The STF King of Herr Thang OL' Chub STubs frun Ar-keen-saw
---
Posts: 4
Joined: Mon Dec 16, 2013 5:41 pm
Hi, my name's Elisha, and I live in White River Junction, VT. I've been into VW's since before I could drive. I'm personally more of a Bug and Bus guy, but I'm involved in a couple Thing projects at the moment, one belonging to my dad and one to my friend Mitch. I'll be picking your brains pretty soon, I'm sure!
---
Posts: 1383
Joined: Sun Jan 05, 2003 3:01 am
Welcome and post away with all questions. Thing folks are great about sharing what they know freely. I like that. I have been on this forum as an a very active poster, moderator (former) , ex patriot and constant lurker. The Thing section of this forum has definitely seen better days. There have been a good number of on-line Thing VW forums over the years going back stuff like Martha's List (busgirl) Then Bob from Riverside ran the Thing digest, Then David from Washington had the Thing Stuff and on and on. It is always nice to see a new Thing poster here. New life asn breath loved.
---
Posts: 2
Joined: Sun Aug 31, 2014 9:51 pm
Hi all, jetfuel here, just brought home a 1974, clean as a 40 year old car can be, lots of new spare parts.

See you on the road.
---
Site Admin
Posts: 3419
Joined: Thu Mar 31, 2005 5:38 pm
Location: Bentonville, Arkansas
Contact:
Jetfuel,

Welcome to STF! The thing world is a small one. As you can see from the dates on the posts, this forum is pretty exclusive territory. There are some dedicated 181 lovers out there, though.

When you have questions and don't get quick response here, be sure to check the other forums. Your car is close to a Type 1 in many respects. Always worth a check.

How about posting a pic of your car?

doc
---
Posts: 1383
Joined: Sun Jan 05, 2003 3:01 am
Like Doc posted us 181 (Thing owners) are a small group. As a former moderator of the Thing forum here, I still lurk here, so questions that you have may get my answer. Welcome to the Kingdom of Thingdom and STF...
---
Posts: 2
Joined: Sun Aug 31, 2014 9:51 pm
http://www.smartcarofamerica.com/galler ... geid=20393
Here's a pic of our new to us Thing, yes, I posted it in the smartcar forum and yes I drive one.....not your regular smart....installed an IHI turbo that makes the little 3cyl move quite nicely.
Thanks for the welcome guys...it's appreciated...
Work load will keep me from getting this thing running this week.
Picked it up last Saturday from a friend down in Augusta Ga.
Jetfuel.
---