Back working on the buggy somewhat. I am still playing with options on the steering and this time (part of this is a duplicate of the above post) I am back working on moving the steering inboard a bit to get the steering shaft between the pedals not interfering with them.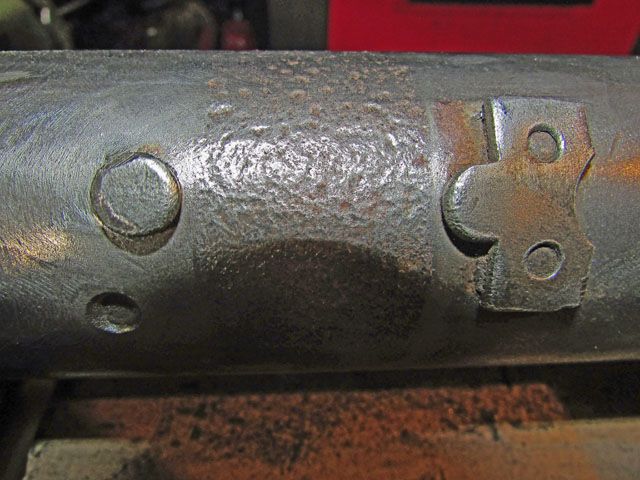 This is the back side of the top torsion tube. These are the two locating stops for the stock steering box. The shock tower is towards the left.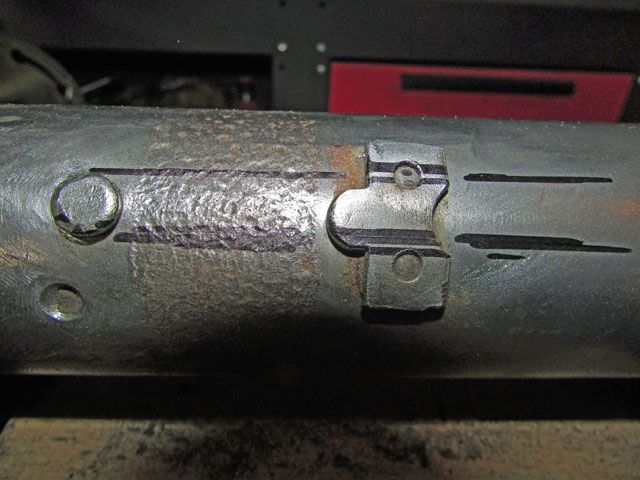 This is what I was proposing in the last post. I would have to trim some of the stops away but...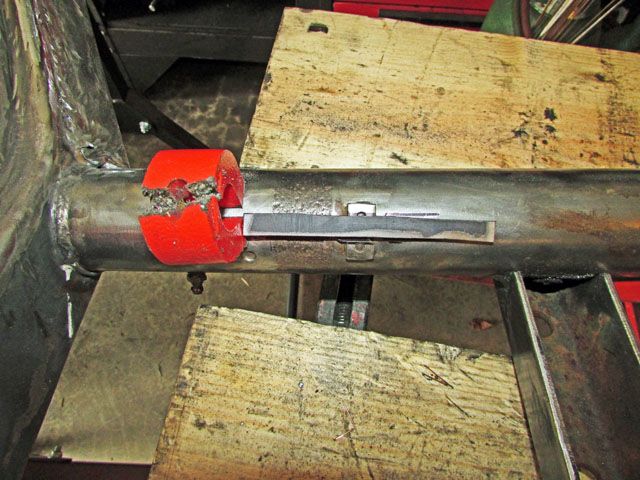 This shows what I have in mind but in a more optical way. The rod is sitting on top of the button shaped steering box locating piece and on top of the stop on the other side of the steering box. I think I want to narrow down the piece of flat stock, remove the button and the other locating piece and weld in the strip. It may have to be thinned out top and bottom plus height but this would allow me to control the rotation of the steering box but not hold it centered which I am not real concerned about... yet. I have yet to figure out just how far it has to be move but it is somewhere close to a couple of inches. This would/should allow me to keep the same stock steering components and should be cheaper than going full out in some of the ideas I have been playing with.
The tie-rod length change may be something to worry about but I have to find out once the box it located.
As was suggested I may have to relieve the top of the frame head some then reinforce it but I think that is very possible to do.
Opinions?