Made good progress today. Joined the motor and trans hopefully for the last time.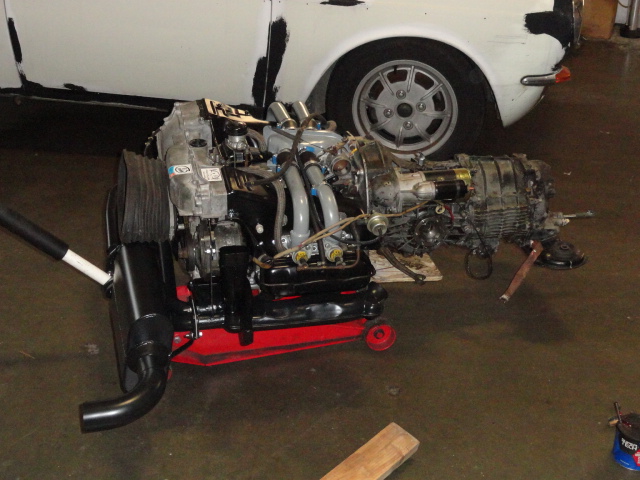 Lifted the car and got the motor and trans into position, then dropped the car onto the motor/trans. LIKE A GLOVE!! Then I had to design and fab a pair of rear hangers for the rear mount bar. The bar is a stock bus bar, so it's rubber mounted at the motor. So these are solid mounts to the car. The pic is 90degrees off, but you all get the idea.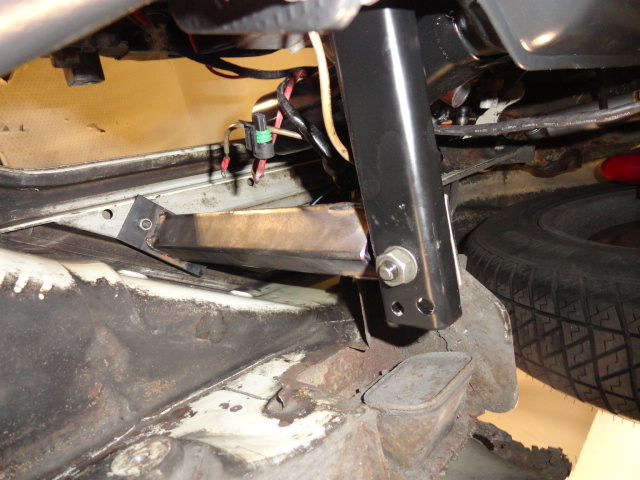 Once I bolted these up, the motor and trans was finally home; not hooked-up, but home in it's final location.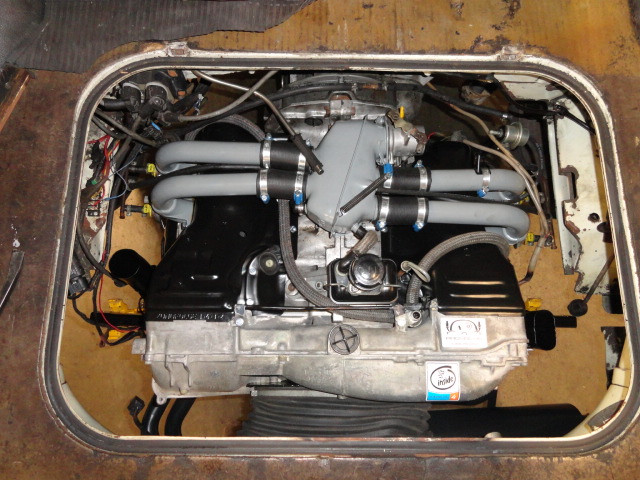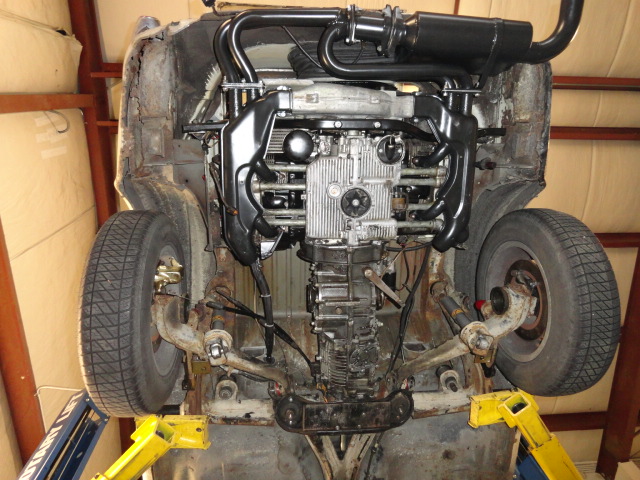 Things I have to re-engineer before I can close out phase-3 are:
- The clutch cable. The stock one is about a foot too short now and I need a custom-made bowden tube. That should be interesting. . . I'm going to test fit a stock 914 cable assembly just to see how it does. . .
- E-brake cables. Same issues as the clutch but found a company that makes cu$tom e-brake cable$.
- Make new brake lines. This should be a snap.
- Make a custom off-set shift coupler for the trans. Right now the shift rod is above the torsion housing and the trans shift shaft is below it. . .
- Figure out what to do for a shifter. I think I already have this one done, but i don't want to jinx it. . .
- Hook-up the EFI and all the wiring and fuel system.
I lowered it down to see how it's riding and while it looks great, I may raise it up about an inch since it's almost riding on the bump-stops.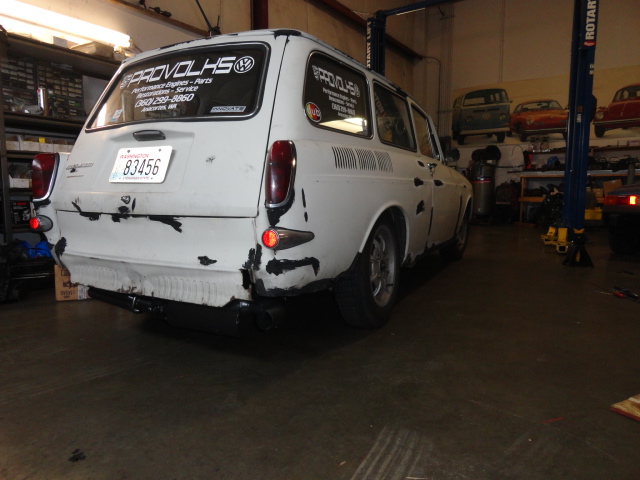 Well time to START my Christmas shopping. . . (I do better under pressure)