Good day to all,
I am converting my 1970 VW bug from dual 40mm webers to MS II EFI.
After a few posts with issues, etc. Today I am posting my progress on the build. My progress will be loaded here.
Again, the car:
L side:
Removed fuel pump, put JAYCEE fuel pump block:
R side: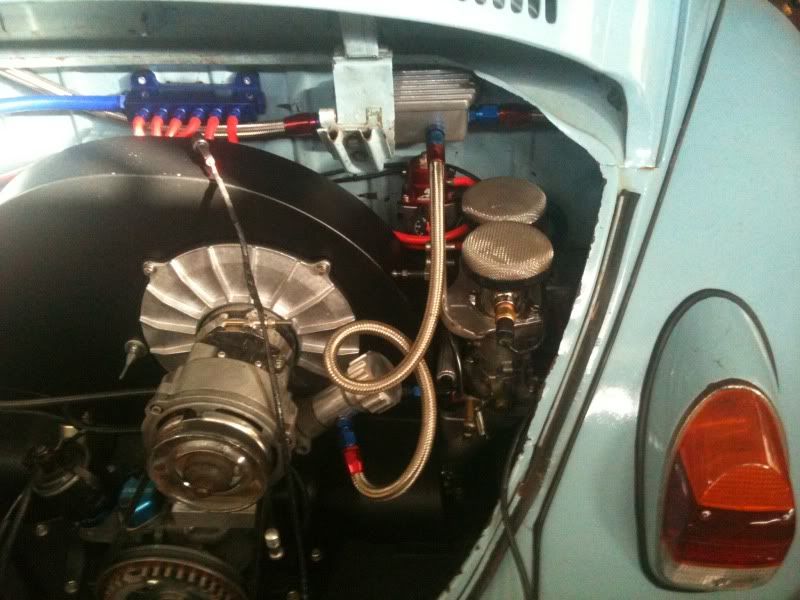 Vacuum block:
FPR location:
AIC Valve location:
L fuel line / rail:
R fuel line / rail:
Rear:
I had to modify once more the fuel rails because the fuel injector connectors could not be inserted any way I rotated them. So I went to my machinist buddy and he took off some meat on each side. They came out get and solved the issue.
I had no choice here but it worked.
So tonight I finally finished the rear lines and mounted the throttle bodies. It took my hours to find a way to put the rear nuts on the intakes, at least the one with the FPR next to it. I had to uninstall the FPR and the fuel line to tighten the nut. I hope nothing unexpected comes out eating me on this side.
Thanks,