Surf - your link I believe is the same one I referred to earlier in the thread. Unfortunately, the thread died a (few years ago) before finishing the build. It does do a pretty good job of showing one way to get the G50 trans in there, plus the much longer SVX-6. For reference, Mendeola uses a heavily clearanced and boxed back in section between the pickle fork to fit in the MD5 transaxle.
Here are a couple of pics of the EZ30 in a Bug, courtesy of Subarugears (showing you can pretty much stuff "any" Subaru engine in "any" VW!).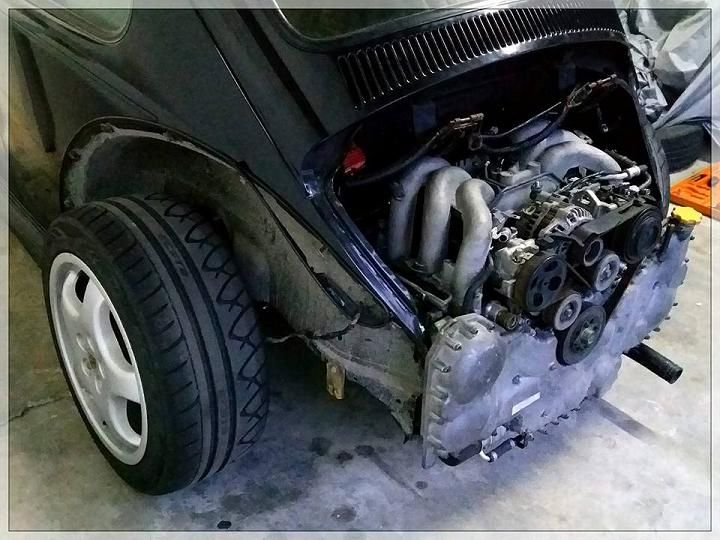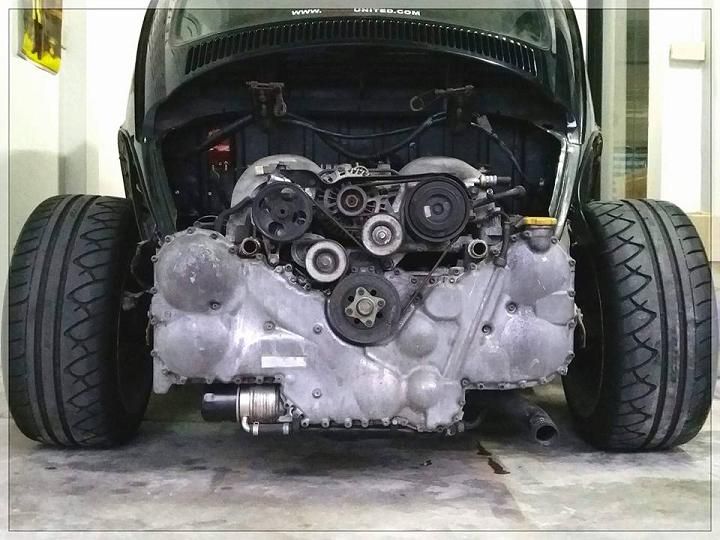 And another shot of an EJ block and 5-speed trans mock-up showing how the axles line up with the outer hubs using the Subarugears engine/trans mounts. You can see the output flanges are just "slightly" rearward of the outer hubs. I suppose one could shift the whole thing so the inners sit slightly forward of outers - but a lot of work (plus customized mounts) for a couple of inches! I like how Todd's mount uses the original Suby engine mounts, vs. Mendeola fitting VW style mounts at the transmission bellhousing. Looks like Todd's would help distribute the weight a little better vs. hanging everything off the back of the trans, VW style.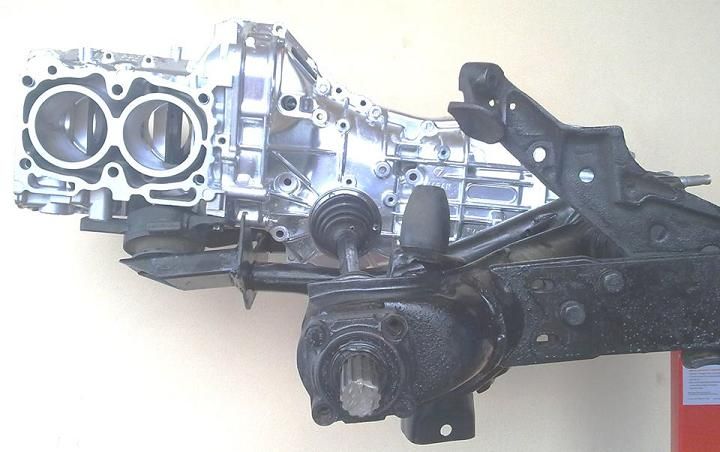 Jeff