Looking at the original PCV tube, I couldn't remember where the 2nd inlet was located. I dug out an old pic showing the original set-up: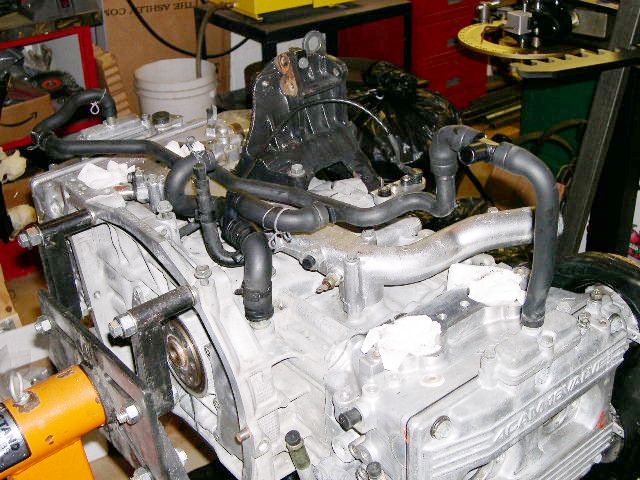 And you know what? My system only has
One
PCV system inlet! You can see it on the right hand side with the open T fitting. I never realized before now that my system differed from the diagram in that detail. There are no other inlet paths as originally installed on my JDM Subaru (Legacy) engine.
So the diagram is a little off from my OEM layout. That was an old diagram I found from a Google search, I always though it was pretty universal for the turbo engine layout.
Here's another view: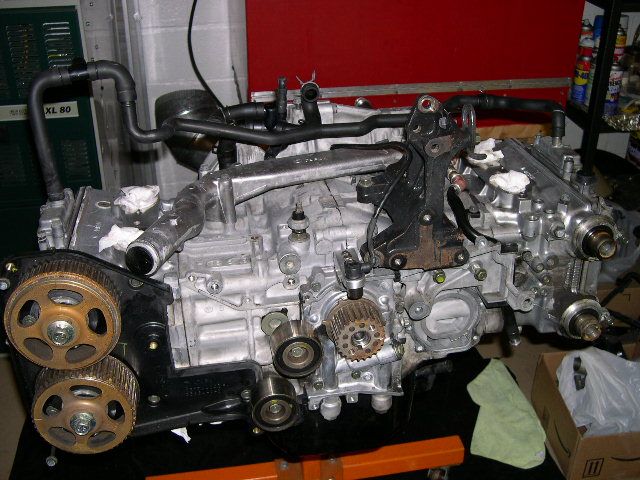 Sorry about the confusion - and the restrictor is in the T fitting coming off the main cross-over line going into the F connector.