So, in the process of helping a friend work on my former '73, I'm discovering just how much tin that poor car is missing.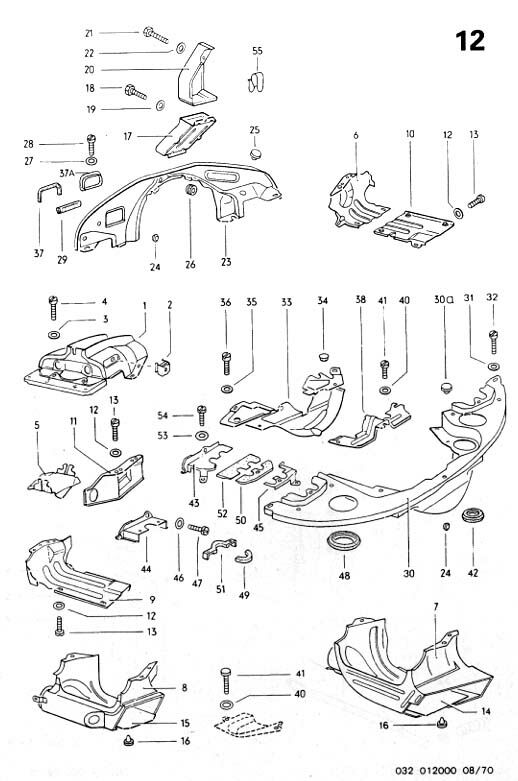 We have, in usable shape, 30, 35, 1 for both sides. We have 6, 9 and 10 but their condition is complete crap.
We have a good line on #5 for both sides and #11 (and it's counterpart on the other side), and also good used versions of 6, 9, 10, 14, 15, and 23.
My question is, what are parts 43, 45, 52 and 52 for, and where in the world can I find good, used or new parts #7 and 8?
This engine is apparently not set up for a doghouse oil cooler; that conversion will come later, I think. Right now we'd just like to get the tin put back together on a budget...