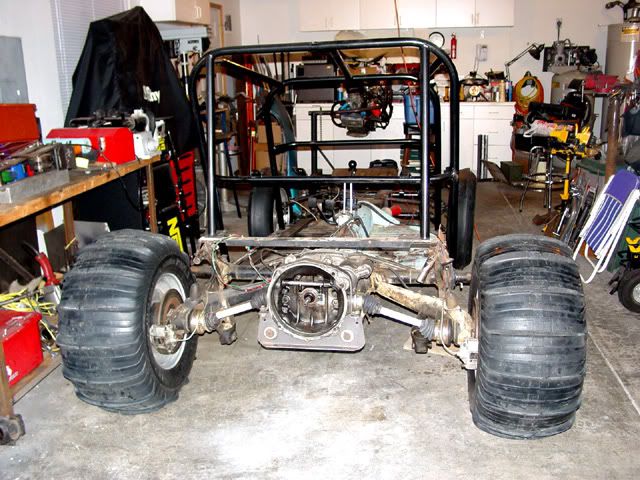 A (091) bus in a bug (er... buggy) standard adapter that puts the nose cone above the rear of the tunnel. The transaxle is centered so the drive axles are the same on both sides.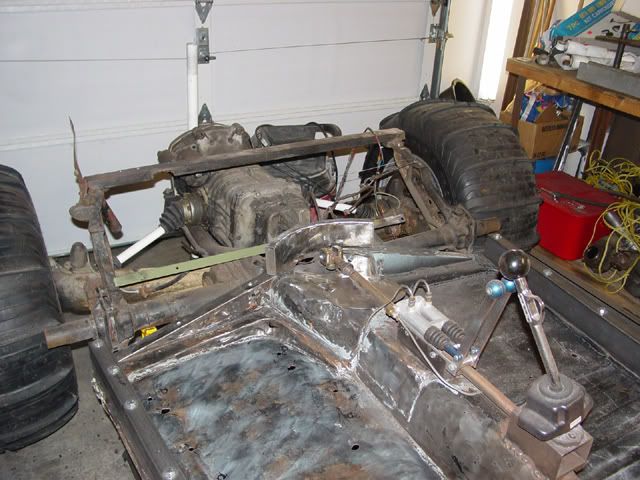 This shows the relationship of the nose cone to the tunnel. The bus transaxle sits about 3 inches higher than a stock sedan transaxle (larger ring gear). The 10 degree nose down, bus to bug adapter puts the nose cone back in the tunnel so the stock shift rod works Iif you do a search on STF, you should find a string or two on the 10 degree mount). The engine also is at an angle but it does not seem to make a difference.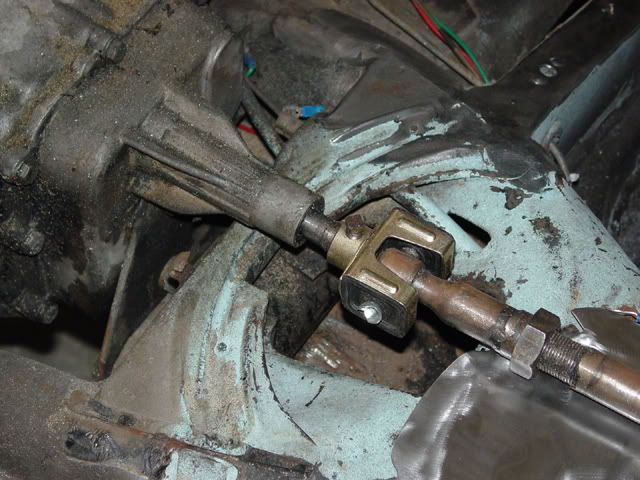 I used a sand rail shifter box mounted above the hole for the shifter on a bug. The only other way to connect the shift rod to the transaxle when it is above the tunnel is with a dropped connector. The dropped connector puts a lot of "monkey motion" in the shift rod and is probably hard on the bushing that the shift rod goes through just behind the shifter. I have two of them and will not use them either.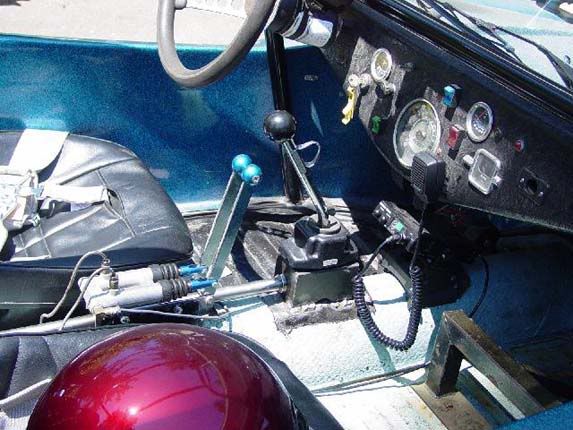 This is more or less the finished product (so to speak); shift rod above the tunnel. There are a lot of pros and cons to this so I am showing it for what it is, a bus to bug conversion. I made my own threaded adjuster for the shift rod since this is a 14 1/2 inch shorter than stock pan.
Lee