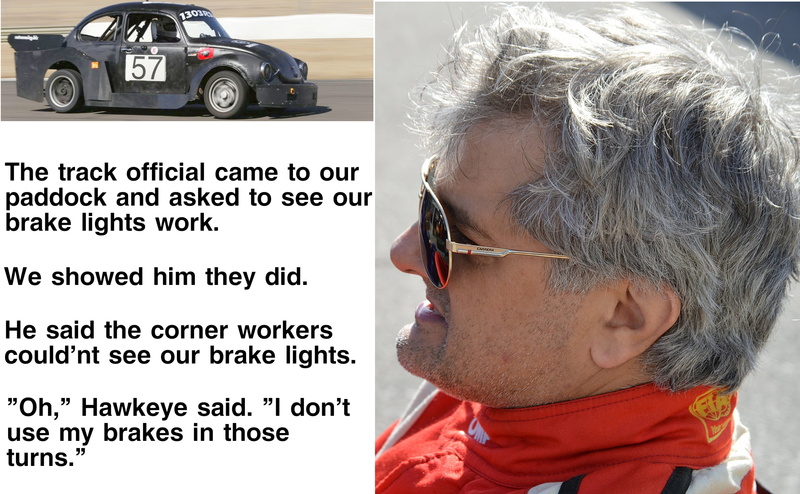 https://www.youtube.com/watch?v=yswUBOqW3Ls&t=68s
If the video starts already ten seconds in, just scroll back to the start or you'll miss the orange Bug
This 7-minute video is not so much about our drivers as to what the Blitzwagen is capable.
And this is not cherry-picked footage. It's typical. I chose it because it has a great sequence on the Super Bug with the 250 Mazda V6 engine trying to stay ahead of us.
We broke due to a spun axle, leading our class.
FJC