Even though this van is pretty hammered I think the odo might actually be original at 140K miles.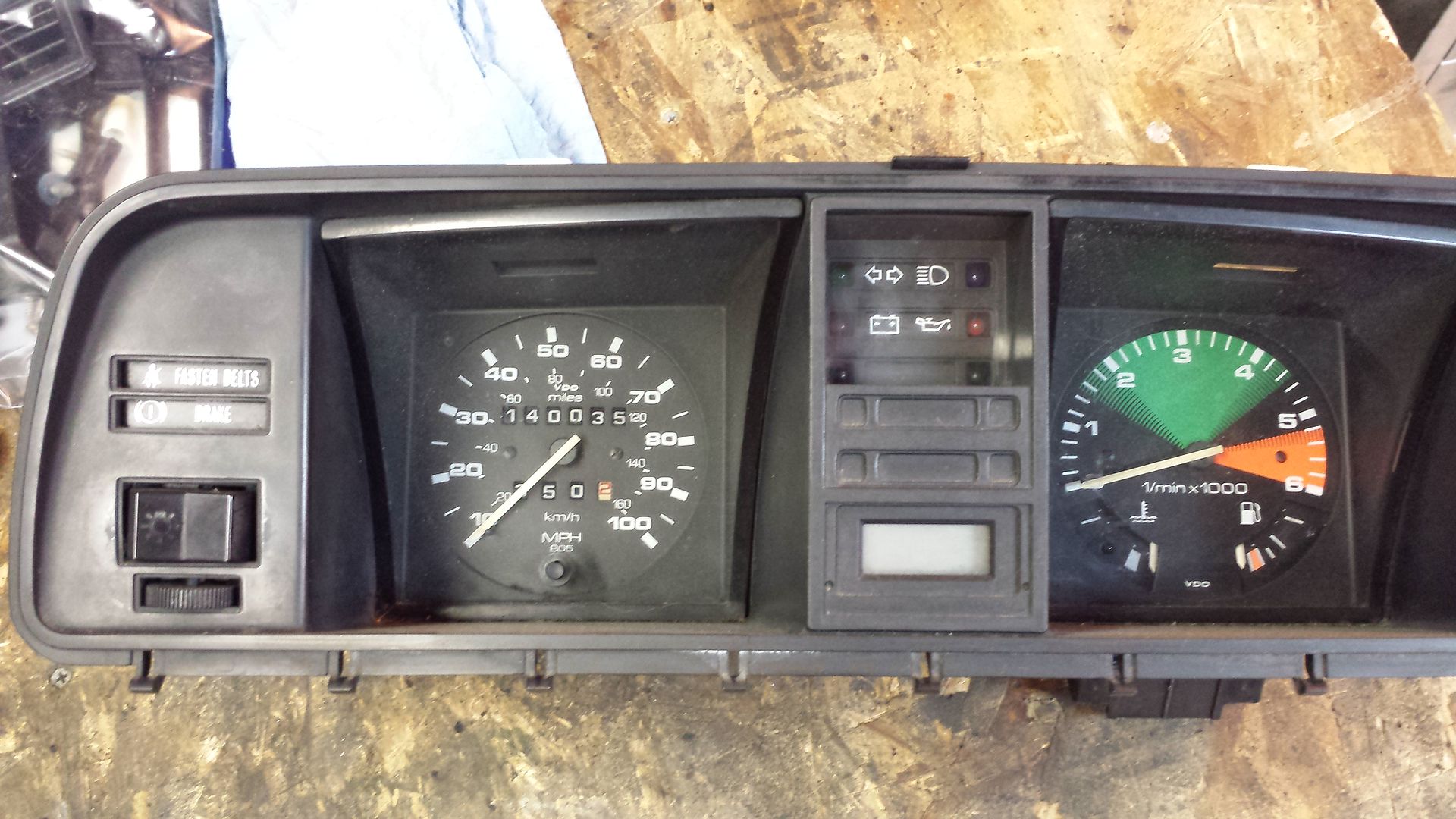 Plenty of little surprises on this rig. Had to bend that tab straight so I could run a sawzall up both sides of the bushing...rusty bolt syndrome on both trailing arms.
Pressed in some new front upper control arm bushings. Pretty tight fit pressing these power flex collars into the control arm bores. Then each got a little weld, cleaned and a squirt of paint so the welds dont rust.
I pulled the dash to sort out a few things. I need to pull the heater housing and get my eyes on the heater core, looks like somebody hacked their way in there once before. I'm deleting the rear heater and AC controls and I want to get both ends of these harnesses buttoned up for potential future modifications. Someone has aleady installed relays for the headlight power supply, so thats a plus. I need to test the brake booster and have a look at the pedal cluster . The steering column got a new ignition switch and lock cylinder that matches all the other locks on the Van. Also the suspension is all pulled for a complete brake and bushing rebuild. Trying to get it on its own tires before we start working too much more on the interior.