I've got the stainless coolant pipes and silicon heater hoses installed. Everything gets bundled up tight to clear the fuel tank.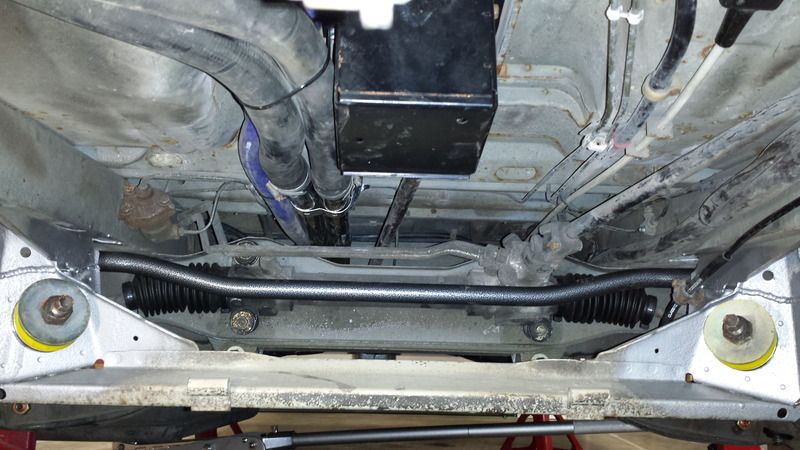 Tank is back in and finished up the rear coolant pipes and heater hose install.
Mounted up the header and return pipe from rad to thermostat. Still need to weld an air bleed fitting to the high point in the T-stat pipe.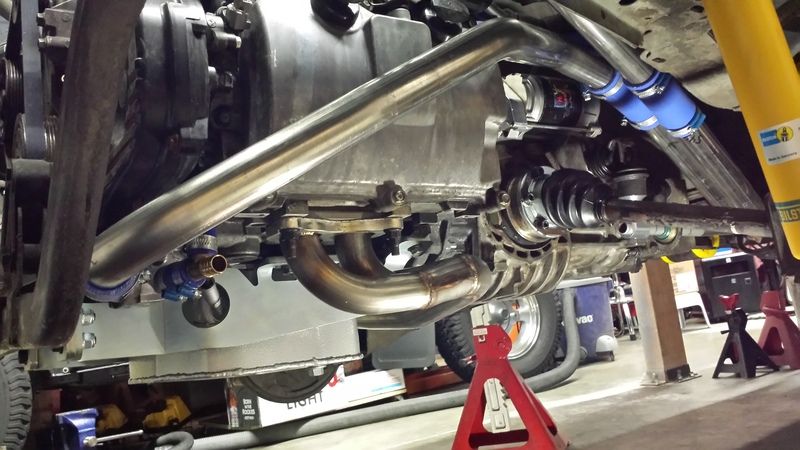 Replaced the rollover valves and grommets, once the breather tanks go back in the fuel system will be completely done.
I went with a conversion kit from Rocky Mountain Westy for the steering hoses. All plumbed up nicely. Time will tell how noisy this setup is...fingers crossed.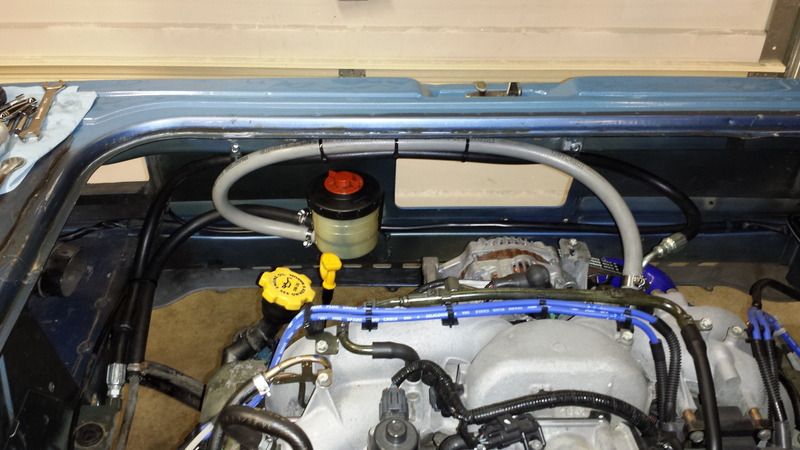 I decided to add VDO oil temperature and pressure gauges. The stock oil switch gets replaced with a brass 'T' and in goes the sensors. Pretty snug fit below the Alternator but ended up pretty clean I think. I have to run a longer belt than stock to clear the oil sender, but it wraps the alternator pulley ever so slightly more. Belt wear is a problem on these engines due to the manual tensioning design (belts stretch) and lack of belt wrap on the Alt pulley (poor traction, belt slips and wears).