ninja edit- link to the K20a swap
http://www.shoptalkforums.com/viewtopic ... 1#p1141301
I normally hang out in the EFI and type 4um sections, but since I have a new to me project, and TOS bay window section causes me to lose brain cells when I wander in there why not post in here?
So I have been on the lookout for a bugout vehicle/ camping rig, you know in case of a natural disaster(I live in hurricane country), zombie apocalypse, or the government rounding up patriots for re-education. When I got wind of a complete, low mileage, barn find '68 Westy I jumped on it.
I'm the third owner, from what I gathered it got parked back in '82 where it has been stored in a barn. There is a oil change sticker on a door jam from '77 stating it had only 4,400 miles on it and the speedo says 65,000. I drained the oil and it looked awesome, then noticed a idle cutoff solenoid bailing wired in place. I think it is safe to assume it just had carb issues and an incompetent mechanic.
The motor was locked up tight, so I worked it loose. I then rebuilt the carb, ign, and replaced the burned out starter. It fired right up and runs great now.
Everything is there, including the drive-away tent, kid cot, and a trailer hitch. The fridge cleaned up, the abs sink has a couple of cracks, the hand pump faucet works. I replaced the pop-up canvas and several other things that use and time had taken its toll on.
I have only had the bus for about 6 weeks now and can only work on it on the weekends, Oct 6th is my favorite VW show in Texas, VW Harvest in Austin. I got only a couple of weekends left but its just about ready.
Enough yakking, here is the pics:
before-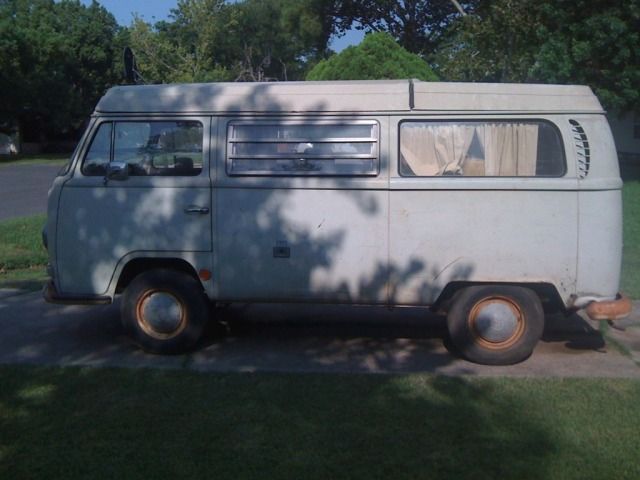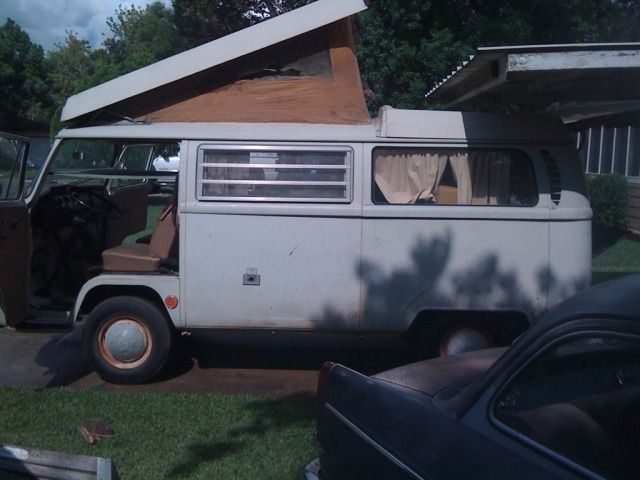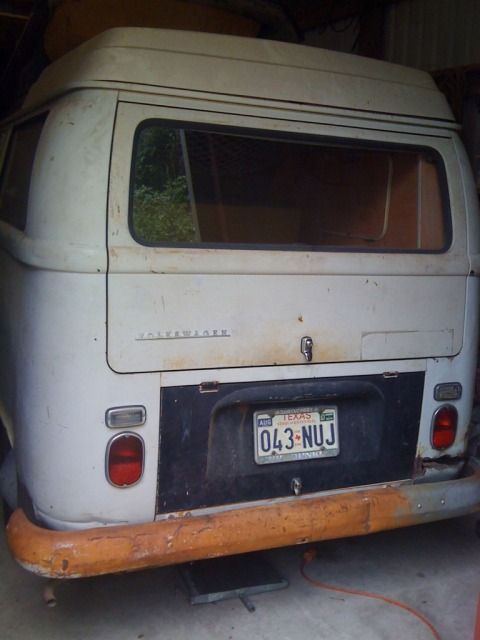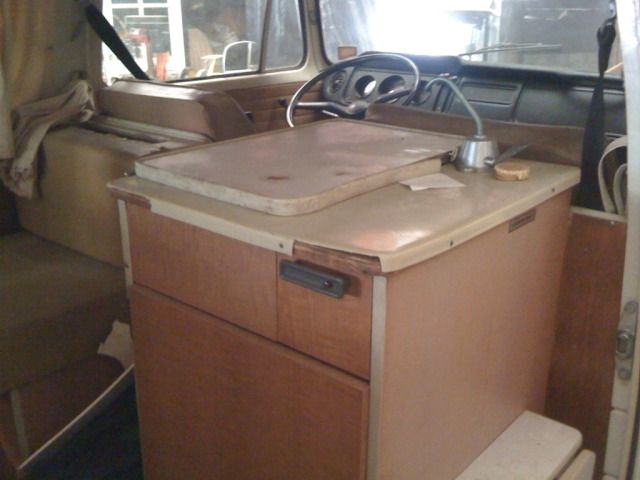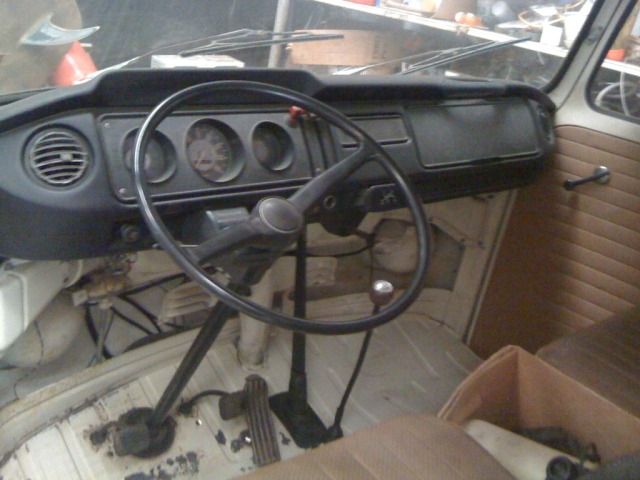 Now-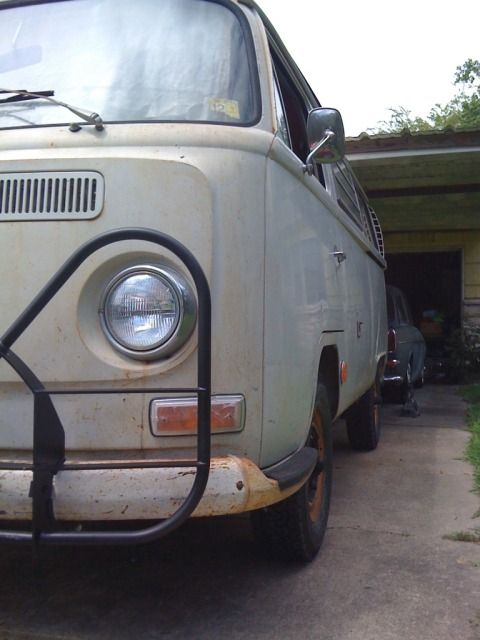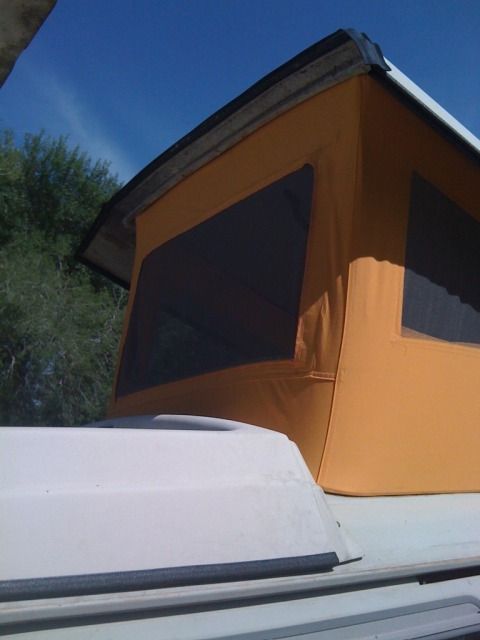 Here is what I have done so far:
BFG 195/75r14's including the spare
hurst style front bumper
new westy top seals
new German top canvas
replaced the poptop pull down handle (it was broken and leaking water)
brakes (need to do one more wheel and the master cylinder still)
got the engine running
new engine lid/compartment seals (need to install the engine bay seals)
new hatch and all the window seals (need to install)
new slider seal (need to install)
What needs to be done:
weld in a new floor under the driver
weld in a new pass rear corner/battery tray.
and maybe the mild efi 2L type 4 from my notch after I build the turbo motor for it...muahahahahaa