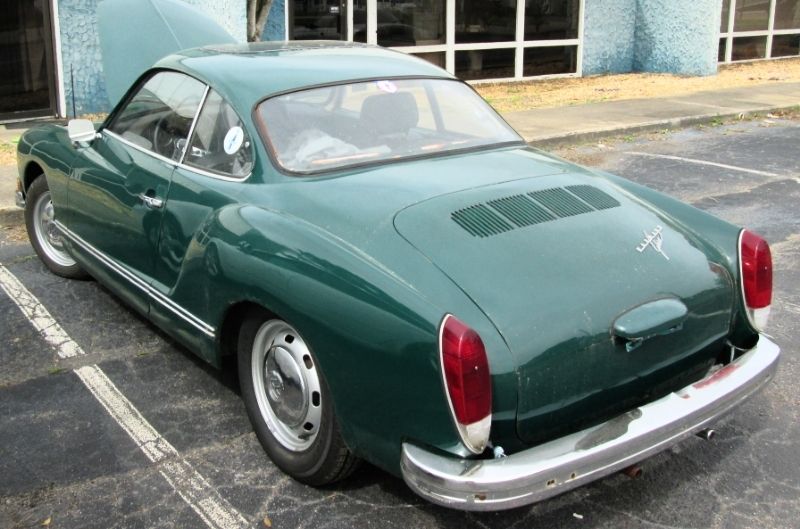 If A Race Shop Built A Daily Driver ...
Here at Retroracing, the majority of our answers or advice are based on racing experience, but most forum posters questions are about modified street cars.
So, we've received an Irish Green 1972 4-speed Ghia coupe that must be street legal but is a hybrid that could take to the track if desired.
We're installing our specially ducted centermount fan housing, a lightweight plastic rear engine lid with wing, and a redesigned race-style (but street legal) dash to incude a GPS speedo for accurate performance readings.
FJC