Above:
Stock Engine 40 to 60 HP VW engine fan housing with fresh-air heater outlets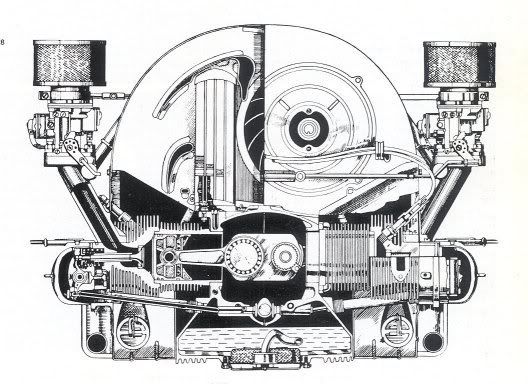 Above:
Porsche and 36HP VW's used fan housings very much alike in appearance
Hi Bruce,
The clean, rounded fan housing (no heater outlets) is the 36HP shroud. You can get them with and without the doghouse oil cooler configuration, and even with or without fresh-air heater outlets.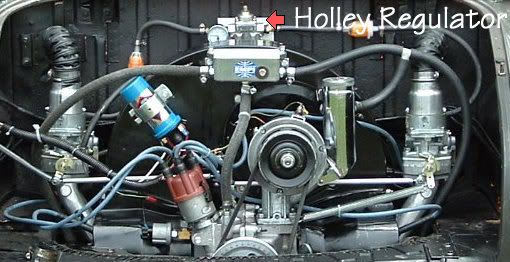 Above
: The aftermarket 36HP VW fan housing, which is what we use.
And you asked about the cylinder air deflector tins --
yes, they should have been there
, 36HP to the last 1600. Without them, the cylinders run too hot.
And, on our 1970 Ghia, we have no hood hinges, and use two hood pins up front and one in the rear, center. We have front and rear handles to lift off the hood.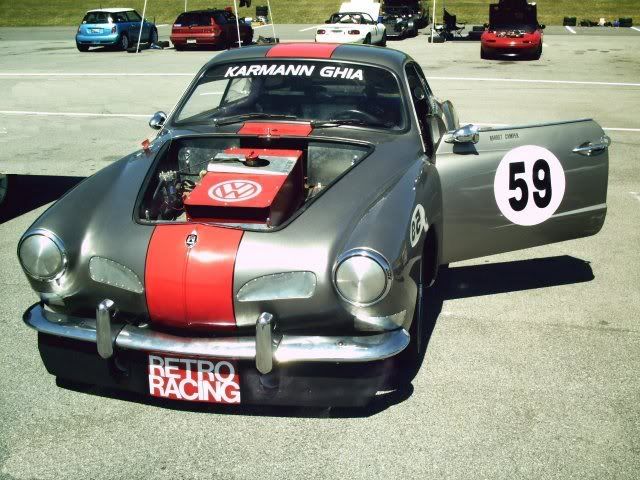 FJC