I though I could have a tread about my project if someone want to have i look.
It´s a nice dark blue VW 412 -74. This car is rebuilt with Porsche 911 engine (3.0) and gearbox (930), Porsche dash, electric memory leather seats, adjustable struts, 911 brakes, 9 and 10 x 17 Rüf wheels. The car is not finished yet. But the project has slowly started again. I bought this car for 8 years ago. The car was started to rebuilt back in -84 so it has been on the road for only 10 years. The next step is to convert the engine to twin turbo. The plan for the car is a daily drive car but it´s built for some fast rounds at the tracks. The car is still waiting for his new garage so the car i stored some place else.
The 412 with Porsche 911 engine have been a dream for many years. The car was ready for 911 engine and transmission and it was restored with new paint when I bought it. The plan was just, put in a engine and put everything together and drive. But this story wanted a another ending
I used some wheels from one of my fathers Porsche´s. Then I did´t have to do something with the fenders. I really wanted Ruf (8x17) wheels, but they are really hard to get. But some day I heard from a friend who has a 911 that one of his friend should sell a set of Ruf wheels. I hoped they where 4 pieces of 8x17. But no. It was 9 and 10x17. OK, those wheels are going to fit the car.
What do i do. Yes, from now one this project took off as a jetplane. I decided to make a little Porsche killer out of a 412. So that´s why the Porsche bumper and so one......
I was thinking about the name at the rear decklid. 412 3.0 maybe? Now, it was to boring. This car have got a new name. VW 612 RS was born. Volkswagen type 6. When it´s finish I hope it will looks like it was made like this from the factory.
Today I have finished the sway bar mountings. The orginal mountings is to week so I fabricated a set of new brackets for the new 25mm sway bar. Next step is to make some for the rear axle also.
Her is some pictures.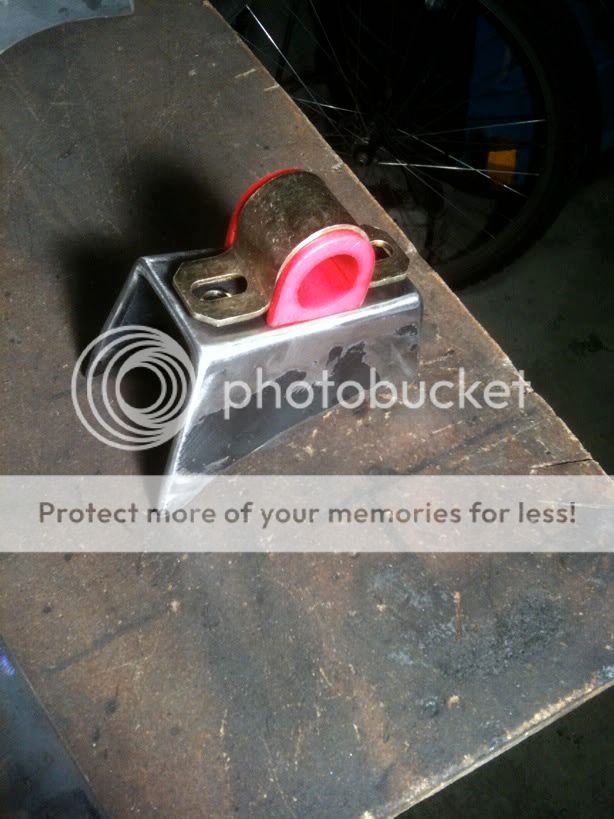 Hans Olav Strand