Well I've not done any work on the airflow monitoring, but I have been busy.
I've spent a few evenings prototyping my own TC sparkplugs. I was prepared to notch the sparkplug counterbores for the wires to come up clear of the plug, so the washer will sit still and the plug to screw through it into the head.
I've been promised one of the first batch of Innovate's new TC-4, but I've just heard of a further delay, a problem at the moulding house.. The manual has been released, check here:
http://www.innovatemotorsports.com/foru ... 1143059563
Anyway, I need 4 CHT TC's that I can just drop into my current T1, so I can gain some experience with the stock system.
I'm fitting a stainless bead K-type into the lower body of each sparkplug, I'll take a picture later today.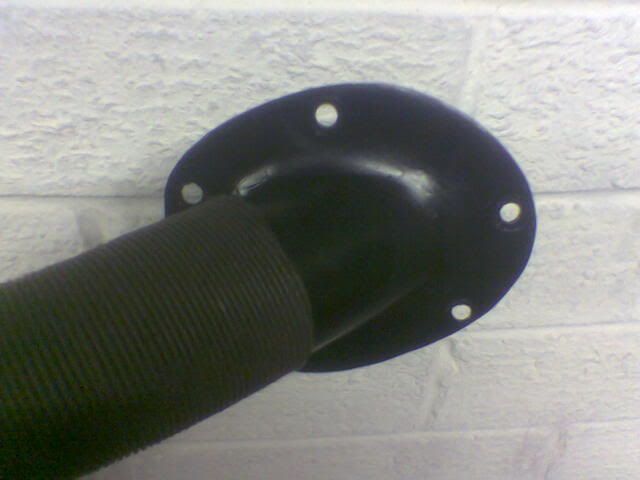 This is the hose to the oil-cooler, that will be under the rear valance, where the stock exhaust is now.
I'm going to finish the fanshroud today, making the stock system adjustable is a lot of work. It's coming along nicely.
I have 6m of armoured and screened Chromel-Alumel wire, I'll hook up as many TC's as is possible. Using the proper K-type connectors, I'll be able to switch between probes. I'll only be able to see 4 at any one time. I could easily daisy-chain another TC-4 for an additional 4 channels into the datalogger. But the budget for the engine is tough.
I'll have the cooling assembled tonight, ready for crating up and storing while I prepare the entire garage for case assembly, can't wait to move on!
Matt