So.. I haven't updated in a while

The engine has been built and the car has been cut a little more

Here is a pic from todays work taken by my mother!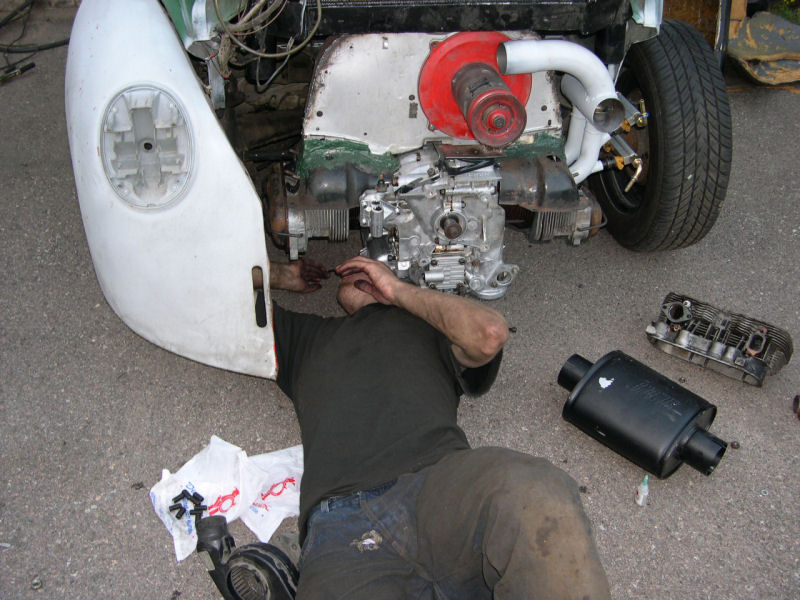 The intercooler is laying on top of the fanhousing! The firewall has been cut at the top and I gained alot more access from inside!
Sorry for not giving a more detailed pic than this, my mother was busy taking pictures of me instead of the car

Feel free to ask!
More pictures tomorrow