Moderator: Type 4 Unleashed
Posts: 3964
Joined: Fri Feb 07, 2003 3:01 am
Location: Central Indiana
Contact:
AdminSteve wrote:Active Topics Fixed!
Thanks!
Gary
Turbo VW Sand Drag Buggy
2013 Polaris Ranger 4x4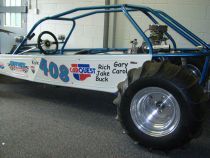 My Website
Shop Facebook Page
---
Posts: 7
Joined: Tue Oct 08, 2013 9:49 pm
doc wrote:The STF search function is not operating properly after the changeover. We're working to make the correction. Please use Google or similar until repairs are completed which will be announced here.

Thanks for your patience.

doc

6/26/11 - Long since fixed. But info below good as a backup. doc
I can't see any pictures on this site. Just little blue boxes, how can i fix this ?
---
Site Admin
Posts: 3419
Joined: Thu Mar 31, 2005 5:38 pm
Location: Bentonville, Arkansas
Contact:
Problem is on your end, I think. All looks normal here.

doc
---
Posts: 994
Joined: Mon Jan 28, 2008 7:36 pm
Location: San Diego County
---
Moderator
Posts: 16245
Joined: Sat Jul 01, 2006 8:47 pm
Location: Way south of Seattle
Contact:
GoPro? Good idea to check suspension out.
---