Here's a picture of the carb jets.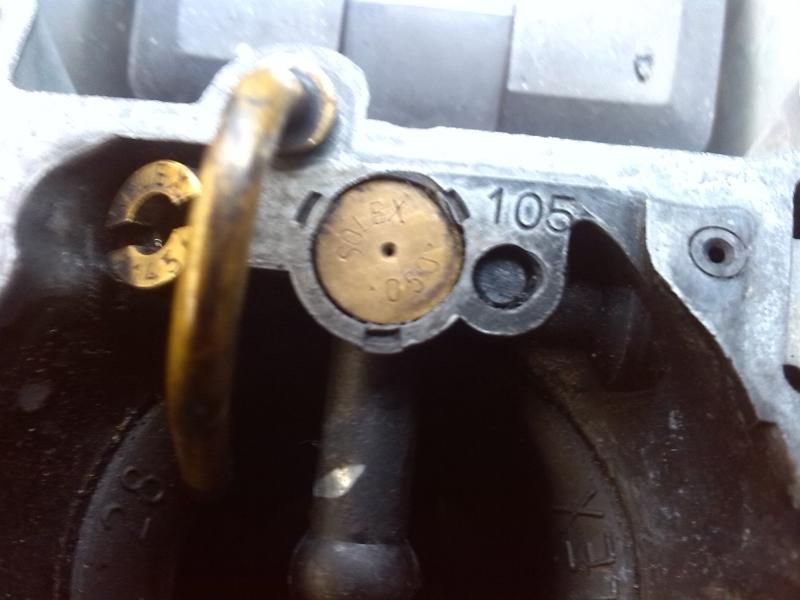 As you can see the venturi size is 28
Jets from left to right: 145, 050 and 105.
I also think that they were rebuild, or checked, because the upper gasket is one for a PDSIT 32-34 ...
Not sure if I will use the original carbs on this 127 engine, or 36IDF Webers...
Aircooled greetz,
Humby