Here's my first foray into plugging the EGR holes found in late heads;
Got the aluminum plug kit they sell at EMW.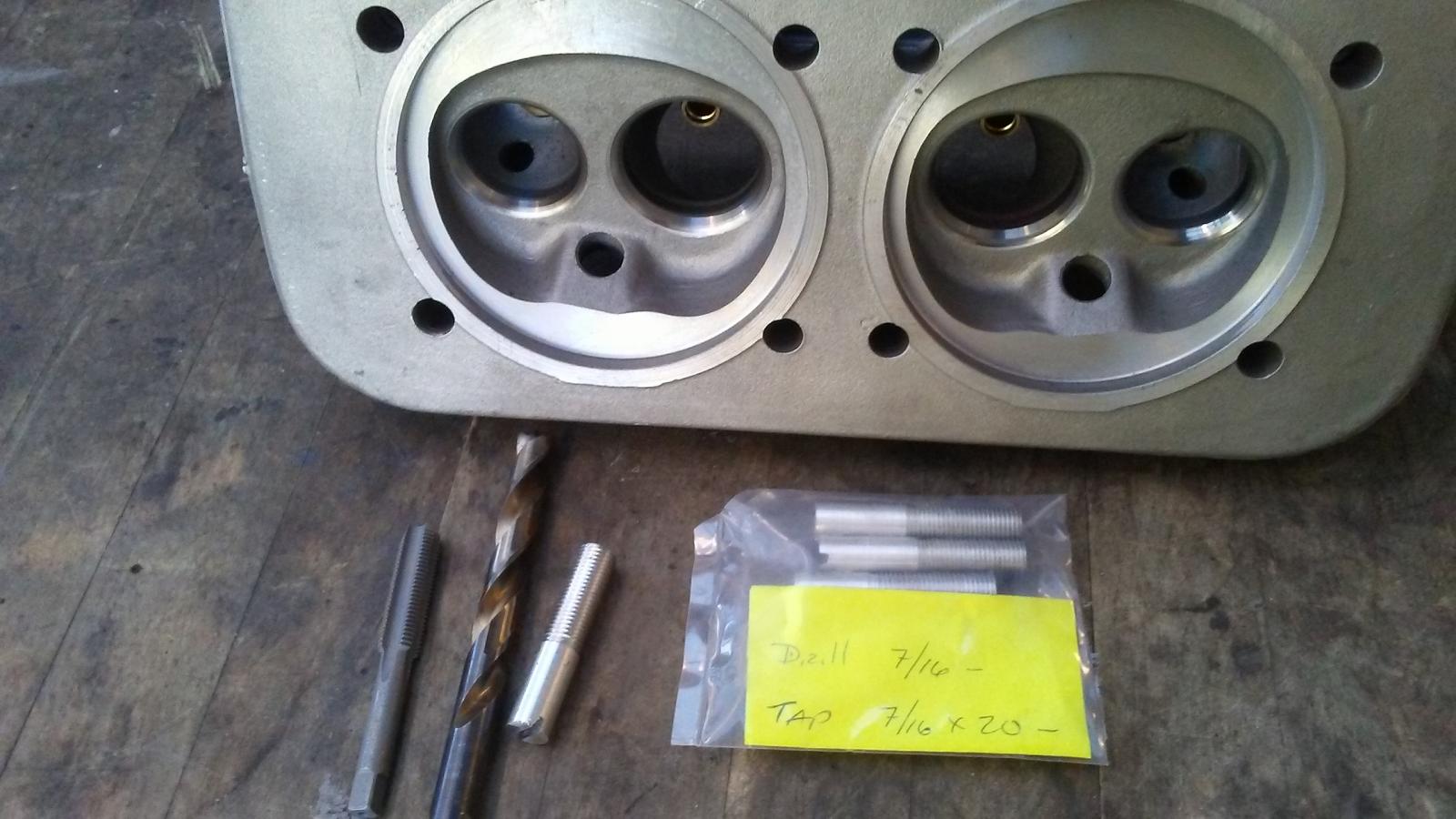 Does anyone have the skinny on these for me?
Tricks/tips?
Do you just start the tap from the fin side (It's square to the hole there),
And thread all the way thru to the ports?
Then you screw them on from the port side, until they bottom,
and then smooth them flush with the port with a die-grinder,
Right?
Use any lock-tite, or..?
It says drill to 7/16,
But tap drill size for 7/16-20 is 25/64..
If you know the deal with these,
Please help a brother out.
I'm skeered to mess these here heads up!